Lassa Fever Has Claimed More Lives This Year Than In 2021 – Report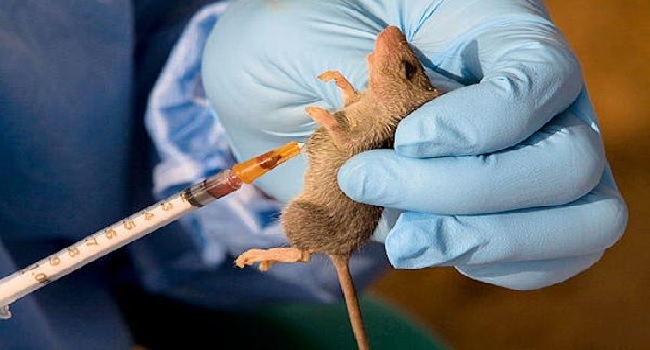 Lassa fever, one of the most deadly diseases in Nigeria, has continued to kill more people in various parts of the country.
Although authorities say they have continued to monitor the disease outbreak, it appears more needs to be done to adequately contain its spread. The focus has been curbing the spread of the COVID-19 pandemic which brought the world to its knees in 2020.
Analysis conducted by Channels Television indicated that the number of people killed by the disease by mid-March has surpassed the death toll recorded in the whole of 2021.
Lassa fever is an acute viral illness and a viral haemorrhagic fever first reported in the Lassa community in Borno State when two missionary nurses died from an unusual febrile illness, according to the Nigeria Centre for Disease Control (NCDC).
READ ALSO: NCDC Alerts States As Lassa Fever Death Toll Hits 102
Since that time, the country has continued to report cases and outbreaks, even as people contract the disease by touching soiled objects, eating contaminated food, or exposure to open cuts or sores.
Secondary transmission from person to person can also occur as a result of exposure to the virus in the blood, tissue, urine, faeces, or other bodily secretions of an infected patient.
As of March 13 – representing about 10 weeks into 2022, 112 people died of Lassa fever. This figure exceeds the 102 infected persons killed by the disease in the whole of the 52 weeks of the previous year.
In its situation report on the disease released on Thursday, the NCDC disclosed that one new death was reported in week 10 – covering March 7 to 13. Also in the same week, a total of 257 suspected cases were reported, but only 33 of them came back positive.
The new infections were reported from 22 local government areas of nine states namely: Edo, Ondo, Ebonyi, Kogi, Gombe, Nasarawa, Taraba, Bauchi, and Kebbi.
Cumulatively, in week 10, 630 cases were confirmed so far from the 3,079 infections reported, and 112 people have so far died. At least half of these figures were reported in the 10th week of the year 2021 when 1,211 cases of Lassa fever were reported out of which 191 infections were confirmed with 42 deaths reported.
In its latest report, the NCDC said at least one case has been confirmed across 87 local government areas of 23 states in the country so far in 2022. Of all confirmed cases, 70 per cent are from Ondo (30 per cent), Edo (24 per cent), and Bauchi (16 per cent). It is, however, unclear if the Federal Capital Territory (FCT) has any positive infection.
The predominant age group affected is 21-30 years (Range:1 to 80 years, Median Age: 30 years), while the male to female ratio for confirmed cases is 1:0.8. According to the agency, no new healthcare worker was affected in reporting week 10.
It added that the National Lassa fever multi-partner, multi-sectoral, and Emergency Coordination Centre (EOC) has been activated to coordinate response activities at all levels.