The Senate has called on the Inspector General of Police, Usman Baba, to investigate and prosecute foreigners who maltreat Nigerians in various parts of the country.
They made the call in reaction to a motion by Senator Biobarakuma Degi-Eremienyo during Tuesday's plenary in the upper chamber of the National Assembly in Abuja.
Senator Degi-Eremienyo raised the motion for the urgent need to check the alarming trend of inhuman treatment and torture of Nigerian citizens by foreign nationals.
He referred to a case of brutality meted against one Friday Ndubuisi who works with a security company, and two others, including a Chadian, attached to another security outfit in the Gudu District of the Federal Capital Territory (FCT).
READ ALSO: Report Police Personnel Demanding Money For Bail, Lagos CP Tells Residents
According to the lawmaker, the trio were seriously brutalised over an allegation that they stole iron rods, which led to the death of the Chadian national.
He explained that a Lebanese national who works with one of the companies ordered and carried out the torture in a bid to get a confession from them.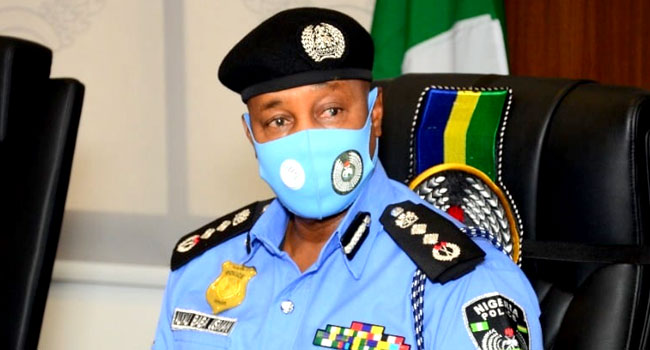 The Lebanese was said to have ordered some of his Nigerian subordinates to gag Ndubuisi and the late Chadian's mouths with rags to stifle any noise from them.
They were also beaten mercilessly with iron rods, tied to a car, and driven around the premises while the Lebanese loosened his dog to attack the victims.
Curb The Trend
In his contribution to the motion, Senator Isah Jibrin informed his colleagues that several cases of such have occurred.
"But they (the cases) are never reported because of fear of further victimisation," he said. "I, on this note, second the motion."
In its resolutions, the Senate condemned the acts committed against the victims in strong terms, saying it was the height of man's inhumanity to his fellow being.
It asked the police boss to thoroughly investigate the said acts of the Lebanese, his dog, and similar infractions by other foreign nationals acting by themselves or in collusion with Nigerians or police personnel.
"Upon conclusion of investigations, those found culpable should be prosecuted in accordance with our laws to serve as a deterrent to others," the lawmakers stated.
They also want the Ministry of Labour and Employment, as well as relevant Ministries, Departments, and Agencies (MDAs) to take adequate steps to address the labour-related issues in respect of the incident and similar cases to curb the trend.
The Senate Committee on Police Affairs was directed to follow up on the case and report to the lawmakers periodically on the progress and the final result.