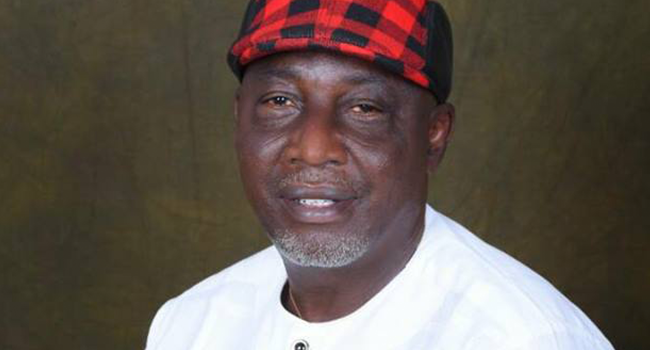 Justice Nnamdi Dimgba of the Federal High Court Abuja, has discharged and acquitted former minister of Interior, Abba Moro in respect of the charges of fraud arising from the conduct of the botched Nigerian Immigration Service (NIS) recruitment exercise in 2014.
Justice Dimgba had, in 2020 quashed seven out of the eleven count charge against Abba Morro and his co-defendants, following a no-case submission, and in a judgement on Thursday exonerated the former minister and a former Director in the ministry, Mr Femi Alayebami in the remaining four counts.
The court had, in 2020 freed Abba Morro, who is presently the Senator representing Benue South of counts 1, 3, 6, 7, 8, 9 and 10, along with Mr Alayebami and ordered all the defendants to open their defense in counts 2, 4, 5 and 11.
READ ALSO: Court Dismisses Suit To Declare Ayade's Seat Vacant Over Defection
In dismissing the charges against Abba Morro, the court held that he was neither a member of tenders board nor a member of the committee that recommended the setting up of e-recruitment portal for the exercise when he was minister.
He held that the prosecution could not prove how the minister abused his office and further held that, he found him not guilty of the charges preferred against him.
However, the judge convicted Abba Morro's co-defendant, a former
Permanent Secretary at the Ministry of Interior, Anastasia Daniel-Nwobia
While convicting her, the judge held that as the accounting officer of the ministry, she was responsible for ensuring that award of contracts are done in compliance with the Pubic Procurement Act and, Having found that there was no approval from the Bureau of Public Procurement (BPP) before inviting the four companies, found her guilty.
The Judge deferred her sentencing to April 22.