NASS Laws Appear To Target Individuals, Not For Country, Jonathan Berates Lawmakers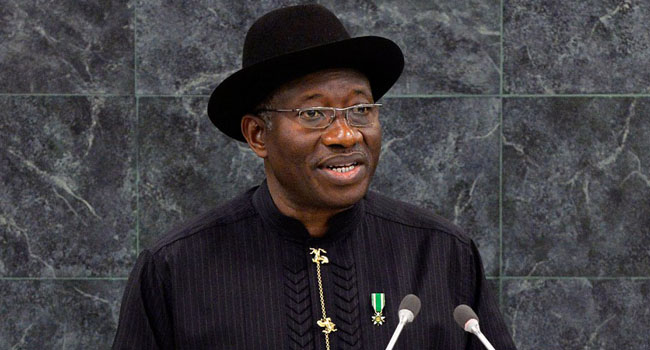 Ahead of the primary elections of the ruling All Progressives Congress (APC) and the opposition Peoples Democratic Party (PDP), former President Goodluck Jonathan has expressed disappointment in the National Assembly saying the laws being made by the current lawmakers appear to target individuals, rather than work for the good of the country.
Speaking in Abuja at the official presentation of the book, Political Party Governance written by a former Minister of State for Power, Mohammed Wakili, Dr Jonathan said political parties must be allowed to adopt their own process of selecting and electing their candidates.
READ ALSO: Supreme Court Reserves Judgement On 2022 Electoral Act
He also berated those calling on President Muhammadu Buhari to sign the amended electoral act for being ignorant of due process in the office of the president.
The former president's comments comes at a time when pressures have been turned up to have President Buhari give assent to the amendment to current Section 84 (8) which avails delegates the opportunity to vote at the indirect primaries and national convention of political parties.
If the president declines assent, then statutory delegates, such as elected political office holders, political appointees, and executive officers of political parties will not be eligible to vote at primaries to nominate candidates for the 2023 general election.