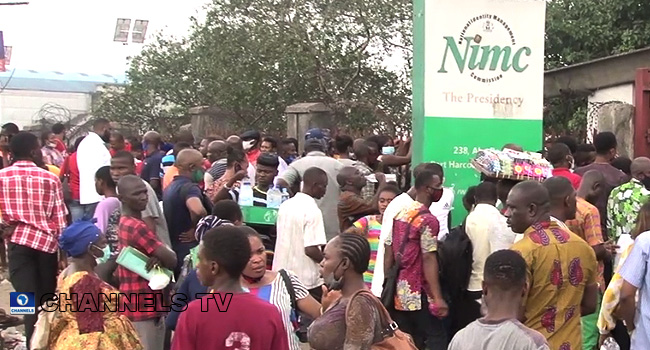 The National Identity Management Commission has said that contrary to reports making the rounds, no National Identification Number (NIN) belonging to any Nigerian, is missing from NIMC's database. 
In a brief statement by its Head, Corporate Communications, Kayode Adegoke, NIMC said it is dismayed at an erroneous and malicious news report with the deceptive and misleading headline: "Did NIMC Lose NIN Records of 7.9 Million Nigerians?"
According to NIMC, the report insinuated that NIMC lost 7.9 million NIN records of Nigerians.
READ ALSO: Bandits Kill 32, Destroy Houses In Fresh Kaduna Attack
The commission said the article also gave varying inaccuracies of the NIMC database in an attempt to confuse and misinform the general public, including wrongly stating that the National Identification Number (NIN) is a 10-digit number.
The Management of NIMC in its brief communique reassured Nigerians that the commission's database remains intact and impenetrable, and, no NIN records could have been missing.
Adding that "It is also clearly known that the NIN is an 11-digit unique number".
Adegoke on behalf of NIMC, urged Nigerians to ignore such misleading reports, which he said is a product of the writer's infantile imagination.
The NIMC spokesman further charged media houses not to let themselves be used as platforms for unprofessional reportage.