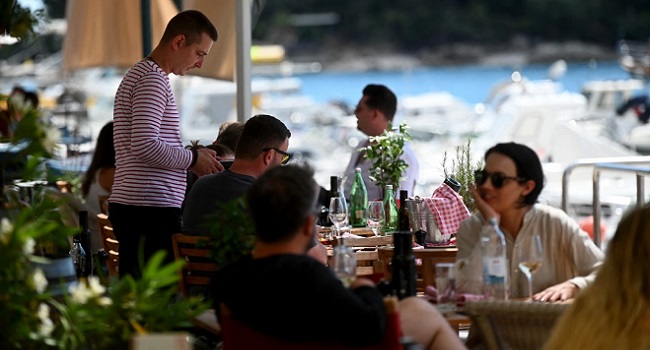 Tourists are flocking back to Croatia after the pandemic decimated its vital travel industry, except the Adriatic nation has a problem: it lacks workers to cater to the legions of visitors.
Faced with a chronic shortage of tourism workers, Croatia is recruiting people in neighbouring Balkan countries and as far as Asia to fill the gap.
It is a problem that other top tourist destinations in Europe — France, Spain and Greece — have also experienced since the lifting of Covid restrictions.
But it is an issue that Croatia — famous for its idyllic coast line dotted with more than 1,000 islands and islets — already struggled with for years and has worsened since the pandemic.
The tourism industry could be short of 10,000 workers this year, according to official estimates.
"The situation is alarming," said Stanislav Briskoski, owner of a restaurant in the tourist hotspot of Rovinj, in northern Istria peninsula, and head of Istria caterers and tourism workers guild.
Croatia is primed for a tourism rebound: it has already hosted nearly three million visitors in the first five months of the year, nearly triple the number from last year, which bodes well for the peak summer season in July and August.
The country of 3.8 million people greeted a record 21 million visitors in 2019.
"The desire for travel is big … tourists will come," the head of the Croat tourism association, Veljko Ostojic, said.
Tourism is a major source of revenue for Croatia, accounting for one-fifth of its economy.
Ostojic said the industry could break its 2019 record, unless the war in Ukraine escalates.
But the sector needs workers.
AFP