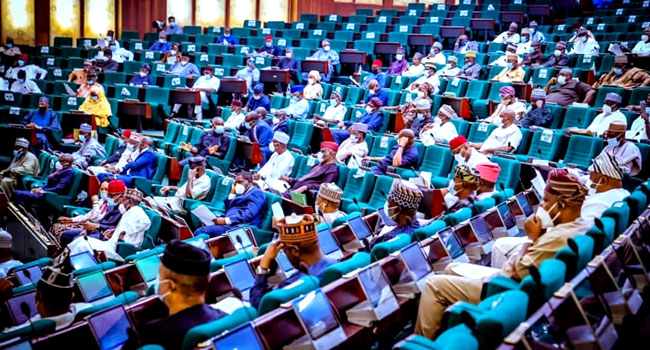 The House of Representatives is asking the Independent National Electoral Commission (INEC) to extend the voters' registration deadline by 60 days and deploy additional staff and registration machines across the country.
This follows a Motion by representative Benjamin Kalu on Wednesday.
The House is concerned that there have been reports of a shortage of manpower and machines across the country which may result in unrest if Nigerians are not captured.
Lawmakers however rejected an amendment calling for decentralisation of the registration process to include social centres and religious centres.
Their appeal comes a few days after the Nigeria Civil Society Situation Room (Situation Room), a coalition of Civil Society Organisations, has called on the Independent National Electoral Commission (INEC), to extend the Continuous Voter Registration (CVR) exercise.
The current CVR exercise is scheduled to end on June 30.
But the CSOs believe "citizens have now intensified their efforts in registering for their Permanent Voter's Card (PVC).
"There have also been several appeals by Nigerians to INEC to extend the registration exercise to enable them to register to obtain a PVC. Situation Room has received reports of large crowds at the INEC offices across the country.
"There were lots of complaints while the pre-registrations were open on the online voters' portal, that confirmed scheduling was not observed by officers at many INEC offices leading to people being treated as walk-in registrants and asked to queue to supply the same details already provided online.
"While we note some registrants wait for last minute to meet deadlines for registration, it is also worthy to note that there have been several complaints of inadequate manpower and equipment in INEC offices, thus making it difficult to have a seamless registration process. This has led to delays and restiveness of citizens waiting to register in long queues."