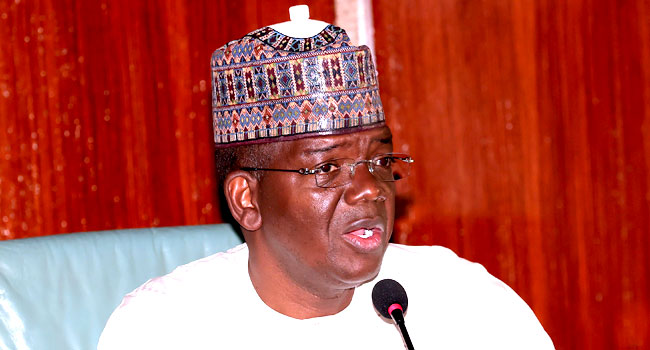 Zamfara State Governor, Bello Matawalle, says his administration relies on security agencies, including the Nigeria Security and Civil Defence Corps (NSCDC) to rid the state of banditry and other criminal activities.
Speaking at the Passing Out Parade Ceremony of the 119 NSCDC 2019 Regular Intake in Gusau, the governor assured Zamfara residents of his continuous support to all the security agencies.
Matawalle, who was represented by the state Commissioner for Security and Home Affairs, Mamman Tsafe, insisted that with the frequent recruitment of security operatives, his administration will continue taking formidable measures to ensure Zamfara is only a paradise for legitimate living.
READ ALSO: Tension As Gunmen Attack Kuje Prison In Abuja
He asked NSCDC officials to exhibit a high sense of professionalism and to contribute toward the total eradication of banditry in Zamfara State.
The Zamfara governor also challenged them to revisit their commitments to the service of the country.
"I challenge you that by the time you leave this parade ground, you will revisit your commitments for the service of your fatherland, in fact, we rely on you to salvage the nation and to salvage Zamfara State," he stated.
"As your name Civil Defence Corps denotes, you have a lot of responsibilities in the performance of these duties within the neighborhood in which you will subsequently be posted."
In his remarks, the Zamfara State Commandant of the NSCDC, Akushie Sparks, called on the other security agencies to maintain the prevailing confidence-building synergy to bring the security situation to the barest minimum in the state.
Sparks, however, warned his personnel against unethical conduct which is capable of ruining the excellent achievements of the corps in the State.
He said, "You are enjoined to maintain a high level of discipline, good working ethics and a good ambassador of the Corps in the society."