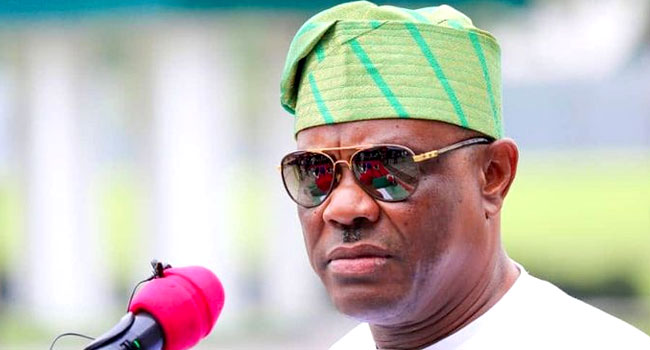 Ahead of the 2023 general elections, Governor Nyesom Wike on Saturday asked members of his cabinet to prepare their handover notes.
The Rivers State Governor stated that the move is necessary for the easy transfer of power after the governorship election in the state.
He gave the directive while swearing-in five new commissioners at the council chambers of the Rivers State Government House in Port Harcourt.
READ ALSO: Fayemi, Sanwo-Olu, Akeredolu Visit Wike In Rivers
According to Wike, his successor should not be made to suffer what he suffered, claiming that his predecessor did not hand over any document upon his swearing-in in 2015.
"You have to put all the records together. Everybody must as a matter of fact put the records of their various ministries. "You won't wait till May 29, 2023," Wike said.
"You have to start now since this administration started in 2015. State what we have done, and by the grace of God, when the new person (governor) comes, he will have a handover note and it will not be like me who didn't get a handover note."
While urging the appointees to serve the state with passion, demonstrate competence and leave an indelible imprint in their various ministries of posting, the governor acknowledged that some of them had served the State in different capacities as former commissioners and special advisers.
He, however, urged them to utilise this present opportunity to further contribute to the development of the State.
The commissioners are Hon. Deinma Iyalla, assigned to the Ministry of Special Projects; Prof. Prince Chinedu Mmom to the Ministry of Education; Hon. Boma Iyaye to the Ministry of Local Government Affairs; Hon. Christopher Green as Commissioner for Sports; and Burabe Anea-Bari Donald was posted to the Ministry of Chieftaincy and Community Affairs.
Wike stated that his administration was in its last lap and there was a need for the different ministries to begin compiling records of their activities for the handover day.