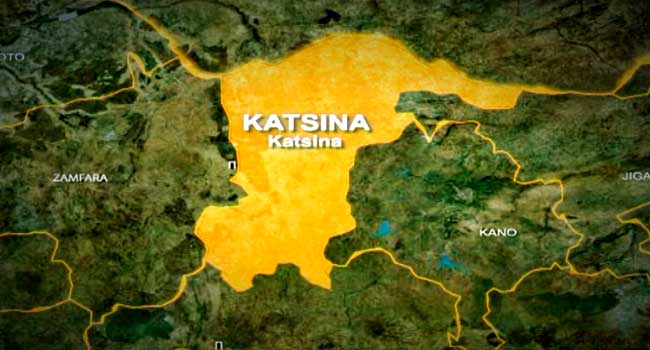 Katsina State Government has disclosed that it is revitalizing at least 32 irrigation schemes across the state to relocate conventional farmers displaced by the activities of bandits to the irrigated facilities.
To this end, several households have already been engaged in the irrigation activities amidst provision of alternative means of livelihood to farmers with a view to ensure food security in the state.
The New Permanent Secretary in the State Ministry of Agriculture and Natural Resources, Dr. Aminu Garba Waziri disclosed this on Sunday in an interview with Katsina Press Forum of which Channels Television is among.
"We have realized that dry season farming is one of the most important aspects in the agricultural sector, so we have made several arrangements for the farmers who lost their farmlands or their communities due to terrorists activities.
"Katsina State is known as one of the food producing states. In terms of supporting economic stability of farmers and farming communities, we have also improved and rehabilitated irrigation canals to attract at least nothing less than 80-90 percent of the activities.
"Beside series of interventions coming from the international donor agencies, we engaged in training and retraining of our staff in the ministry". He noted.
According to Waziri, the state government has also distributed improved seedlings and variety of seeds to farmers through their various groups and associations.
He said several measures have also been put in place by the government to ensure food security and safety of the farmers living in the security Frontline LGAs of the State.
He however cautioned farmers not to always be waiting government on free or subsidized fertilizers.
Of recent, the state government suspended all government reserve forest due to the issue of insecurity where most farmers can no longer access their farm lands.
"Some of these forest are actually hide outs for criminals. Government had introduced a model which had since reached an advanced stage that will douse the tension from the farmers, eliminate significantly aspect of corrupt practices that is associated with government subsidized fertilizer distribution. It's still on sell.
"We have procured and distributed enough seedlings and chemicals for this year's farming season at 50 percent discount". He said