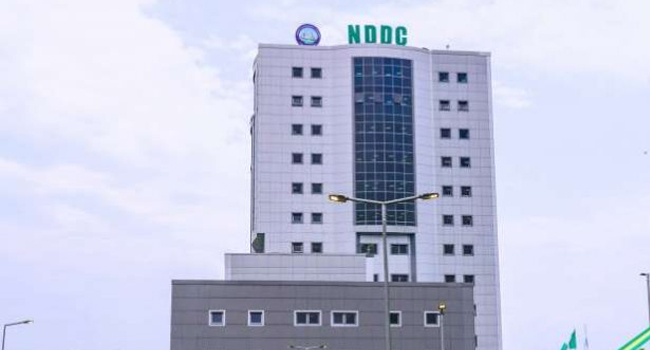 The Senate Committee on Ethics and Privilege is probing allegations of job racketeering in the Niger Delta Development Commission( NDDC).
The Chairman of the Senate Committee on Ethics, Privileges, and Public Petitions Senator Ayo Akinyelure disclosed this to journalists on Thursday at the National Assembly in Abuja.
READ ALSO: Court Disqualifies Rivers APC Gov Candidate, Tonye Cole
He said the probe followed a petition accusing the immediate past Minister of Niger Delta Affairs Senator Godswill Akpabio and the management of the NDDC of refusing to document the appointments of seven job seekers from Ondo State who legitimately applied and were issued letters of employment to work in the Commission.
Senator Akinyelure, however, said the Ethics Committee has absolved the current Minister of Niger-Delta Affairs Umana Okon Umana of any wrongdoing in the alleged job racketeering and corruption allegations.