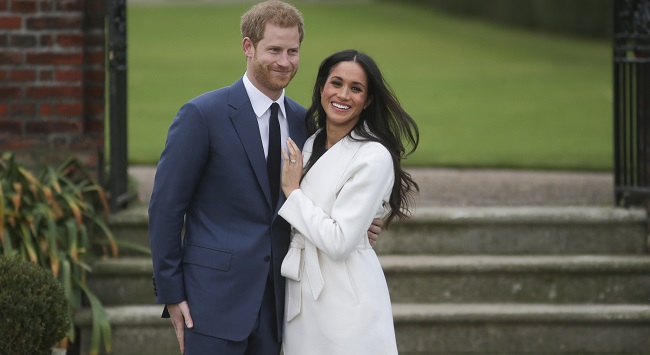 In this file photo taken on November 27, 2017, Britain's Prince Harry and his fiancée US actress Meghan Markle pose for a photograph in the Sunken Garden at Kensington Palace in west London. (Photo by Daniel LEAL-OLIVAS / AFP)
Global streaming platform Netflix has unveiled the teaser for its upcoming documentary dubbed 'Harry & Meghan'.
The movie chronicles the highs and lows of the love life of the Duke and Duchess of Sussex. This is the first time the couple will be sharing their life with the public.
When asked why they want to make the documentary, Harry said: "No one sees what's happening behind closed doors, I had to do everything I could to protect my family".
Meghan aksed: "When the stakes are this high, doesn't it make more sense to hear our story from us?"
READ ALSO:  Lupita Nyong'o Celebrates Chadwick Boseman's 46th Posthumous Birthday
The teaser also showed intimate looks of the couple's love life, their wedding, Meghan's pregnancy, their moments of joy as well as the hardships they faced in the royal spotlight one of which is when the duchess is seen wiping her tears.
View this post on Instagram