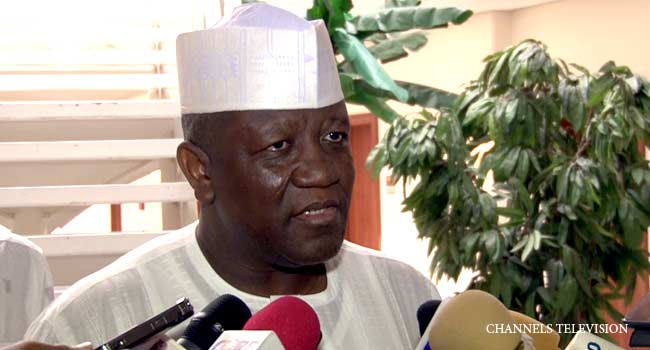 Former Zamfara State Governor Abdulaziz Yari has condemned the recent clashes between supporters of the Peoples Democratic Party (PDP) and those of the ruling All Progressive Congress (APC) in the state ahead of the 2023 general elections.
According to him, the state is facing a lot of security challenges and does not need additional violence as a result of campaigns.
In Zamfara, supporters of the PDP and APC clashed two times in the last two months, leading to loss of lives, many injured and campaign properties destroyed.
READ ALSO: 'He Has Abdicated Responsibility': Bwala Faults Tinubu's Chatham Outing
Addressing a gathering at the inauguration of state campaign councils, Yari, who doubles as the chairman of the APC campaign council, said his committee would not condone any act of thuggery before, during and after the elections.
The former governor noted that it has designed strategies against youths carrying dangerous weapons during political party campaigns.
"I called on my party (APC) to be tolerant because we are in power and we must tolerate more than anyone else, other parties should also embrace peace," he said.
"There is guideline in conducting campaigns, it is there in INEC electoral act, so we do not expect any party to come with any form of violence because violence is not the cardinal that give power to anybody.
"The parties should conduct their campaigns, explain your manifesto, what they want to do for the Zamfara people, and if they are convinced, then they can vote (for) you."
Yari expressed confidence that the APC would emerge victorious in the 2023 elections since the PDP had never won a governorship election in Zamfara.