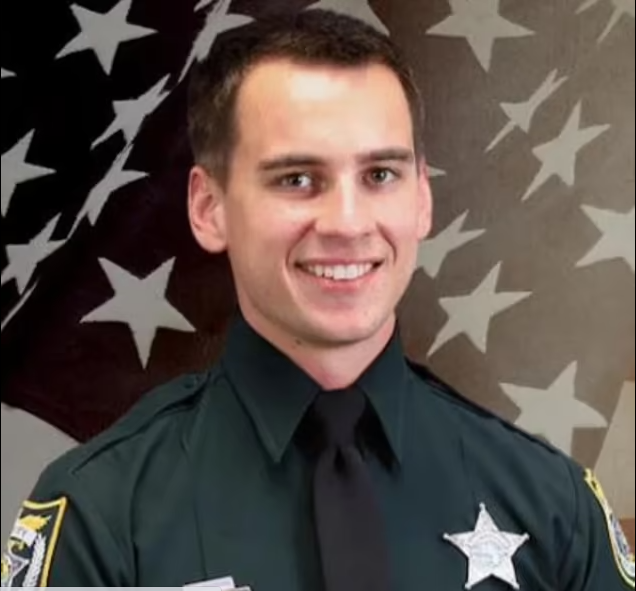 Austin Walsh, a 23-year-old Florida deputy was Saturday morning 'jokingly' shot dead by his 'best friend' in his Palm Bay residence in Florida.
According to Brevard County Sheriff Wayne Ivey in a video statement shared on the County's Facebook page, his best friend, Andrew Lawson who also happens to be his roommate jokingly pointed the gun at Walsh after playing a round of video games.
"The two were talking and Lawson was also holding a handgun which he believes was unloaded and he jokingly pointed the gun in Austin's direction and pulled the trigger," he said. 
"According to the investigation, a single round was fired and he immediately called 911 to come for help but unfortunately, the single round was a single shot."
READ ALSO: Indonesia Parliament Approves Ban On Premarital Sex
Ivey adds that announcing Walsh's death and Lawson's arrest was one of the 'toughest days in his career'. He also noted that Lawson was however fully cooperative in the investigation and is devastated over what happened.
"Austin and Andrew were the best of friends, and Andrew is completely devastated over what happened. Even with that, there is no excuse for this tragic and totally avoidable death," he added.
"This unnecessary and unavoidable incident not only took the life of an amazing young man and deputy, but it has also changed the life of another good young man who made an extremely poor and reckless decision."
Lawson was arrested at the Brevard County jail and charged with manslaughter with a firearm.
The late Walsh has been a deputy with the Brevard County Sheriff's Office since he was 18 years old noting that his ultimate goal was to become a deputy sheriff.
"I personally know both of these kids and they were the best. Austin was passionate about his job and loved the community he so proudly served," he said. 
"And Andrew, he's a great kid who sadly made a horrible and irresponsible decision that has forever impacted the lives of so many, Ivey said.