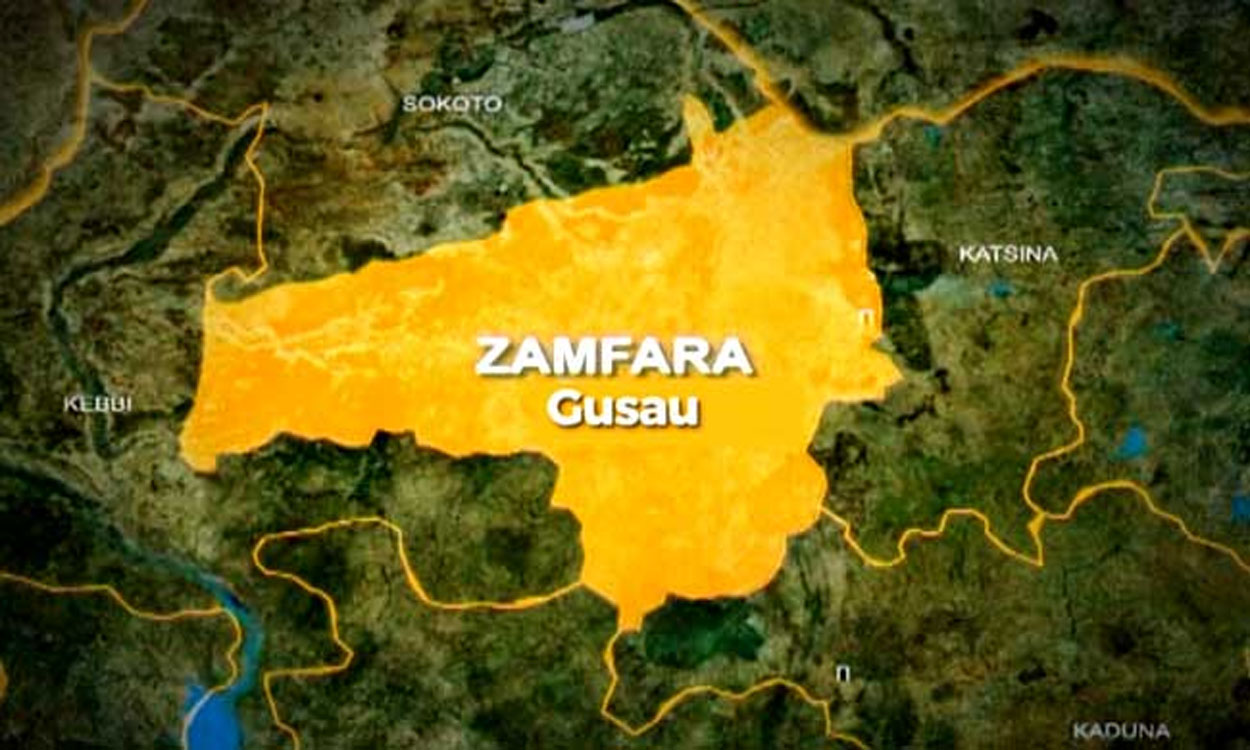 Scores of persons have been reportedly killed and others injured during the air bombardment of suspected terrorists by military at the Mutumji community in the Maru Local Government Area of Zamfara State, North-West Nigeria on Sunday.
Residents of the troubled community said the incident occurred when military air fighter jet pursued terrorists into a market in the community.
According to the locals, the military engaged in a gun battle with the suspected terrorists for two days at Malele Community which forced the insurgents to flee into the Mutumji community.
The residents of the affected community said they were at the market when they saw an aircraft hovering around and then shortly after, they heard a loud sound of bomb.
Saidu Ishaka, one of the residents of the community who escaped the air bombardment, narrated that he fell down twice because of the vibration and when he stood up, he saw several dead bodies on the ground.
He confirmed that some of the injured persons were taken to the Yariman Bakura Specialist Hospital in Gusau.
Nuhu Dansadau, a resident of the Dansadau Emirate, said the terrorists mobilised more groups to launched attack on Malele community when the residents put distress call through to the military and they promptly responded.
The Zamfara State commissioner for Security and Home Affairs, DIG Mammam Tsafe (rtd), who visited the wounded residents at the state specialist hospital, condemned the killing and urged the military to speed up efforts to rid the suspected terrorists.
Military Reacts
Meanwhile, the military has described as untrue, the report that some civilians were killed in a bombardment carried out by the Nigerian Air Force on Sunday in Zamfara State.
Speaking to Channels Television correspondent via telephone conversation, the Theatre Commander, Operation Hadarin Daji, Major General Uwem Bassey, said there was nothing like that.
"When the Armed Forces are making successes, it is for the good of the citizens," he said.
Bassey also said the reported killing of residents is only intended to take the sail from the successes by the military.
"Most of them are being fed by the enemies of the state, the adversary. Have they told you today in that hitting, how many of their kingpins have been hit? They want to take the sail away from the successes. They want to create confusion," Bassey said.