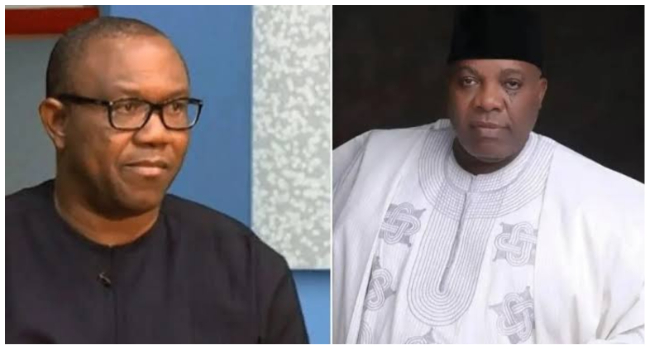 Presidential Candidate of the Labour Party, Mr Peter Obi has written to Doyin Okupe, stating that he hopes a chance for redemption is availed the party's embattled former Presidential Campaign Council (PCC) Director-General, even as he faces a money laundering case.  
Obi's letter comes a few hours after Mr Okupe resigned as the PCC DG, following his conviction by a Federal High Court Abuja on Monday.
In his brief communique on Wednesday, the former Anambra State governor said he respects Mr Okupe's decision to step down as DG of the PPC.
Obi added that the efforts made so far by the revered publicist in seeing that the Labour Party's message gets to the people ahead of 2023, is highly commendable and will always be reference point for times to come.
Below is the brief letter from Obi to Mr Doyin Okupe as made available to our correspondent by Dr Diran Onifade (Head, Media – Labour Party PCC).
---
Money Laundering: Doyin Okupe Resigns As Obi's Campaign DG
Okupe Has Paid N13m Fine After Money Laundering Conviction – Labour Party
---
My Dear Elder Brother Doyin,

I received your letter offering to step aside in order to avoid any distraction to the good work of trying to forge a new direction for our country, on board of which you have been from inception. It is a decision which I respect.

The story of this historic effort, which has galvanized millions of our countrymen, particularly our youths, cannot be complete without mentioning your commitment, dedication, and the boundless energy that you brought to bear.

It is my sincere hope that our legal system will afford you an opportunity to eventually clear your name.

Your brother,

Peter Obi