President Muhammadu Buhari Monday in Yola, Adamawa State, said the election of Sen. Aisha Dairu Ahmed Binani, as the next Governor of Adamawa will open opportunities for women in the country and send a signal to the world on Nigeria's leadership maturity.
Speaking at the Lamido of Adamawa's Palace in Yola, the President said he was in support of the gubernatorial candidate and would continue to provide moral support for her success in the forthcoming polls.
"I came here to make sure that from the end of Nigeria to other places, I want to identify with the candidate, Binani, and other candidates.
"We are here to ensure that Sen. Binani becomes the first female elected governor God willing. Her election will speak to Nigeria and the world through Adamawa State.
"I thank you very much for all the support. I want everyone to support her to win. And for those in opposition to us, I wish them the best of luck," he said.
---
READ ALSO: Dokpesi Released After London Airport 'Incident'
---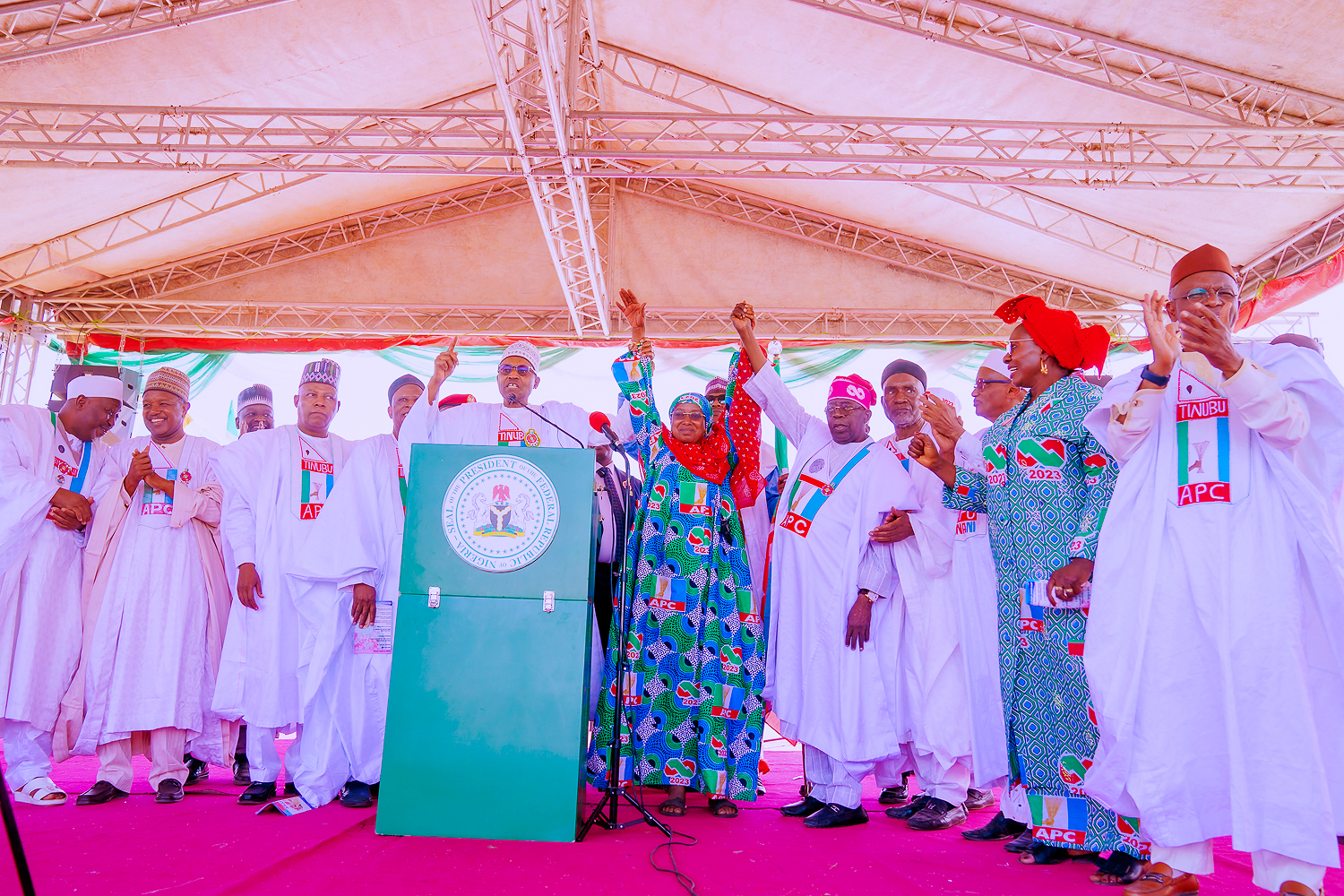 President said, "We will give her our moral support. The women have been fighting from a distance, let them now come close, and also share in leadership."
In his remark, the Governor of Adamawa State, Ahmadu Umaru Fintiri, thanked the President for various interventions in the state.
"I want to use this opportunity to welcome you to your second home, Adamawa State.
"We want to thank you for various and several projects in Adamawa. All our proposals for the state have been approved. We will not get tired of receiving you in the state. We will continue to pray for you. We love you and admire you.
"You have done well and surpassed what is expected of a leader. I wish you well and all the best in the campaigns," the Governor added.
The Lamido of Adamawa, Alhaji Muhammadu Barkindo Aliyu Mustapha, also appreciated President Buhari for the developments in the state, which include appointments into top positions in government like the FCT Minister, Mohammed Musa Bello, Secretary to the Government of the Federation, Boss Mustapha and NDLEA Chairman, Buba Marwa.
"The people of Adamawa are indebted to you," the royal father told the President.
The Lamido of Adamawa thanked the President for his approvals for new universities in the state and a Federal Medical Centre.
---