Three persons have been reportedly killed in a Saturday attack on the country home of the spokesman of the Coalition of United Political Parties (CUPP) Ikenga Ugochinyere-Imo in Umukegwu community, Akokwa, Ideato North Local Government Area of Imo state.
According to sources, the gunmen stormed Ugochinyere-Imo's house where he was having a meeting with some of his supporters, and started shooting sporadically as people scampered for safety.
READ ALSO: Fire Guts Kano Police Command Headquarters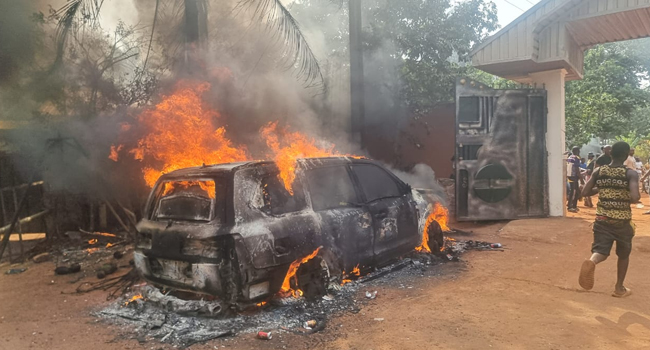 In the process, three persons including the CUPP spokesman's uncle simply known as Dan were killed. Some vehicles and campaign materials within the premises were also set ablaze.
The spokesman of the Imo State Police Command Mike Abattam told Channels Television he is aware of the incident but doesn't have official details and a report of the incident yet.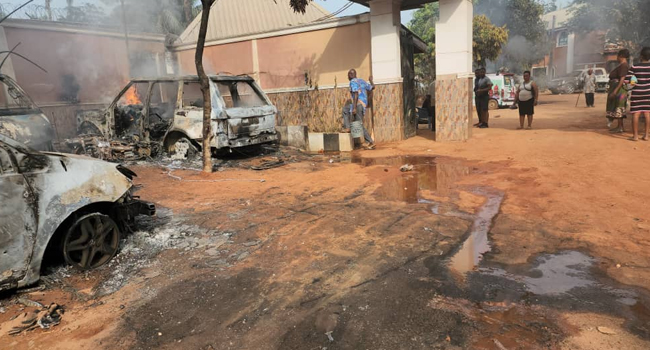 A proper briefing from the divisional police officer in the area is expected, he added.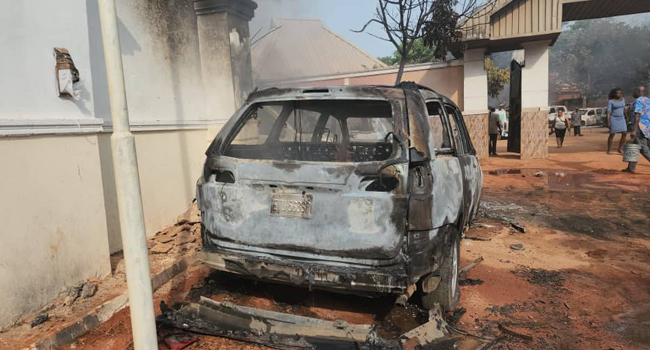 Ugochinyere-Imo is also the Peoples Democratic Party (PDP) House of Representatives candidate for Ideato North and South Federal constituency for the 2023 elections.