An Abuja-Kaduna train derailed on Friday in the Kubwa area of the Federal Capital Territory (FCT). 
It was gathered that the train was a few minutes from its destination – Kubwa – when the incident happened at about 03:20 pm.
"The Board and Management of Nigerian Railway Corporation regrets to inform the general public, particularly our passengers of AK3 and KA4 of today 27th January 2023 that the disruption experienced on our Abuja Kaduna Train Service was a result of the derailment of KA4 at Kubwa station. There was no casualty recorded," NRC's Director of Operations Niyi Ali said.
"We sincerely apologise to passengers whose planned trips were affected by this incident."
It also suspended operations along the route.
"The NRC rescue team has mobilsed to the site to re-rail the rolling stock and repair the track. Consequently, the Abuja Kaduna Train Service is temporarily suspended," he added in Friday's statement.
"While assuring early recommencement of the service, all inconveniences to our esteemed passengers are highly regretted. Additional operational measures are being introduced nationwide to ensure safe train operations."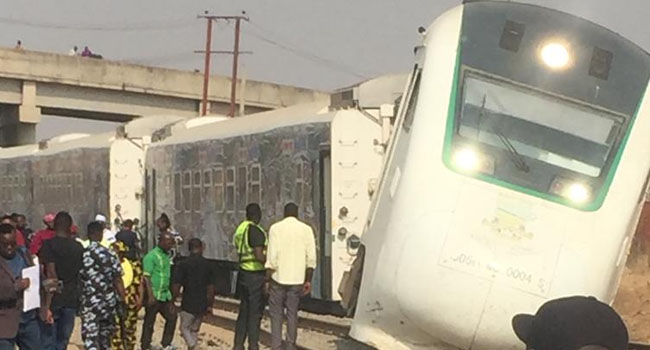 The incident came in the wake of a train derailment along the Warri-Itakpe route that left 148 passengers and 30 crew members stranded.
They were, however, successfully evacuated to a safe place before they were conveyed to their destinations.