The Los Angeles Lakers celebrated LeBron James's ascent to the top of the NBA's all-time scoring list but their on-court struggles continued with a loss to the Milwaukee Bucks on Thursday.
"King" James, nursing a sore left ankle, didn't play in the Lakers' 115-106 loss to the Bucks, but he was feted before the contest with a video tribute two days after he overtook Kareem Abdul-Jabbar, who had topped the career scoring list for 39 years.
James took the opportunity to thank his family once again.
"This is my starting five," James said of his mother Gloria, wife Savannah, sons Bronny and Bryce and daughter Zhuri. "I wouldn't be able to do what I do on a day to day basis, I wouldn't be able to come on this court and showcase my talents to you guys every single night if I didn't have the support and the commitment that I have from my family."
James was later a spectator as Giannis Antetokounmpo scored 38 points and grabbed 10 rebounds to lead the Bucks to a come-from-behind victory.
Khris Middleton added 22 points off the bench for Milwaukee, who trailed by eight at halftime but out-scored Los Angeles 38-23 in the third quarter to take control.
Dennis Schroder led the Lakers with 25 points and Anthony Davis added 23, but after a third straight defeat Los Angeles will be looking forward to getting their new trade deadline acquisitions, including Timberwolves guard D'Angelo Russell, on the floor.
The Lakers also got guard Malik Beasley and forward Jarred Vanderbilt from Utah in the three-team deal that saw them give up Russell Westbrook.
The Bucks' ninth straight victory saw them move one game behind the Boston Celtics atop the Eastern Conference as teams tended to on-court business in the wake of a tumultuous trade deadline earlier Thursday.
The Brooklyn Nets, who traded superstar Kevin Durant to the Phoenix Suns on Thursday, just days after trading Kyrie Irving to Dallas, beat the Chicago Bulls 116-105 with 25 points from Spencer Dinwiddie — who arrived in the trade with the Mavs.
The Suns fell 116-107 to the Hawks in Atlanta, and will no doubt be looking forward eagerly to Durant's debut with the team.
Despite being short-handed, the Nets managed to put together a 20-6 fourth-quarter scoring run that featured a pair of three-pointers from Yuta Watanabe.
It was a promising performance from a team that Dinwiddie insists could still be a playoff contender despite the departure of its two biggest stars.
"You don't lose a talent like KD and get better immediately, it just doesn't happen," he said. "But at the end of the day we've got a lot of good pieces. We've got a chance to do a little bit of something."
In Atlanta, Trae Young scored 36 points with seven rebounds and 12 assists as the Hawks gained a victory that can only make Suns coach Monty Williams look forward to Durant's arrival.
He doesn't foresee much trouble integrating the two-time NBA champion, alongside Chris Paul and Devin Booker, a lineup that has suddenly made Phoenix a Western Conference favorite.
"Kevin can play with anybody. Book can play with anybody and Chris can play with anybody," Williams said.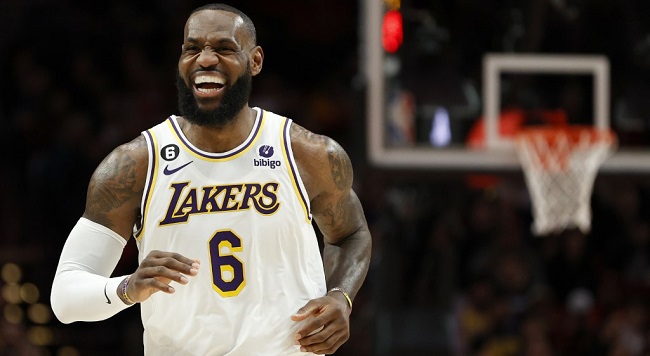 – Magic stun Nuggets –
In Orlando, the Magic shook off a slow start to shock the Western Conference-leading Denver Nuggets 115-104.
The Magic fell behind 12-0 to start the game, but were up by 10 at halftime thanks in part to a dozen first-half turnovers by Denver.
Orlando, led by 19 points from Wendell Carter Jr and with seven players scoring in double figures, pushed their lead to as many as 19 on the way to a convincing win.
"Going down 12-zero early, we just locked in on what was important, locked in on the game plan," Carter said. "We turned up the heat and that's what got us the 'W' tonight."
It was all the sweeter after the Magic watched Denver's two-time reigning MVP Nikola Jokic drain a game-winning three-pointer with 1.2 seconds left in their January 15 win over Orlando.
Jokic had a double-double of 29 points and 12 rebounds for the Nuggets, who were led by 37 points from Aaron Gordon.