They queued for hours waiting for Côte d'Ivoire to reopen its land border with Ghana as divided families and traders rejoiced after a three-year COVID-19 closure kept them apart or put them out of business.
Ivorians and Ghanaians flocked in both directions through the tall metal arches over the bridge which separates the village of Noe from Elubo in Ghana.
They came on foot, by car and bus and on motorbikes.
Three busloads of Nigerian travellers also went through in just an hour after Thursday's opening, heading for the Côte d'Ivoire capital Abidjan.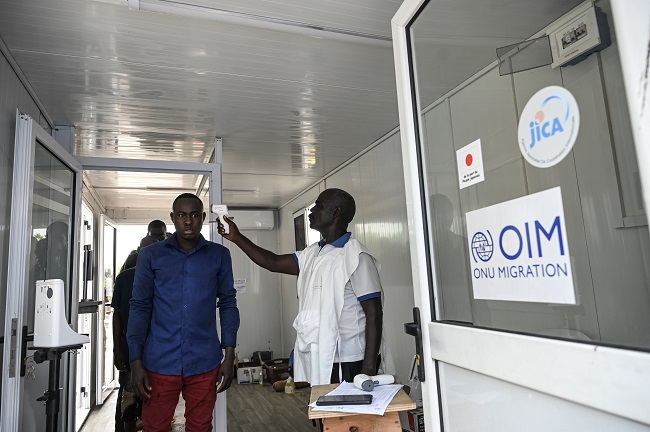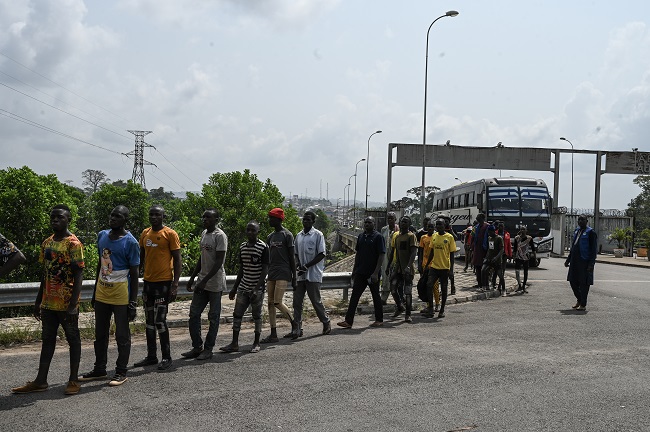 "A terrible ordeal has ended for everyone," said Noe village chief Nanan Assi Atchan II.
"Over these three years some people risked their lives", to get over the border.
"They made out they were fishermen … crossed the river," in a dugout canoe, he said.
Noe teacher Eloukou Yapo said he had not seen some of his relatives and friends in Ghana for the whole period of the shutdown from March 2020.
"This afternoon I'm leaving for Ghana to see them at last," he said, visibly moved.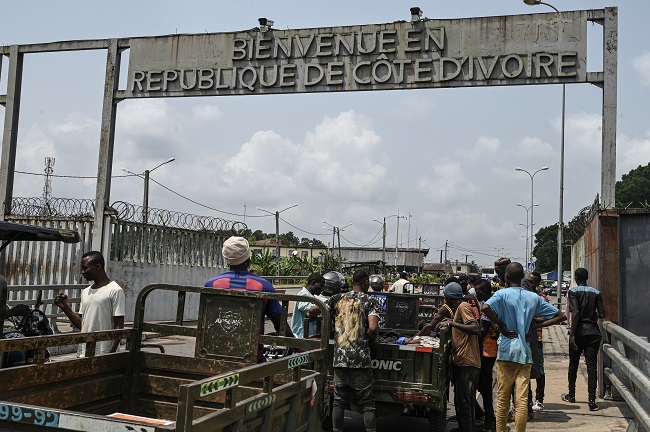 – 'Can't believe it' –
"They can't believe it," said the teacher, who also runs a youth group in the village.
At Noe, everyone has to go through customs checks and Covid tests, but the mood was light and friendly.
Eloukou Yapo said the frontier had been shut for all but major events such as family funerals, but "even then you had to make an 'arrangement' with the border guards," meaning to pay them.
The closure had been tough for the youth who make up as much as 70 percent of Noe's 5,000-strong population and went through some "very, very complicated years", particularly workwise, he said.
"Most do commercial work and they go to Ghana to buy products which they re-sell here," the teacher explained.
When the 700-kilometre (450-mile) border is shut, trade becomes impossible and earnings non-existent. "Some people became drivers or building workers," he added.
"When they announced the re-opening of the border, I had a dance. Honestly it's a shot in the arm for us," said trader Adama Madougou Hassan.
Eloukou Yapo noted that goods are "far cheaper" in Ghana, "to such an extent that some clients would occasionally come from Abidjan", 175km beyond Noe.
Locals claim the price differential explains why Noe does more trade with Ghana than anywhere else in the country.
Trade is facilitated by the cultural and even ethnic similarities found across the border regions in both nations.
Côte d'Ivoire shuttered its land, sea and air borders on March 22, 2020, as the coronavirus pandemic swept the globe.
The sea and air borders were reopened after a few months, but the country's land borders with neighbouring Burkina Faso, Ghana, Guinea, Liberia and Mali remained closed.
Millions of people from neighbouring country's live in Côte d'Ivoire and crossed the borders clandestinely on bush tracks.
When the reopening was announced on Wednesday, the government "urged all travellers to transit through official crossing points".
The movement of migrants creates major problems in the country. Another 8,700 arrived recently in the north fleeing Burkina Faso's jidhadist insurgency.
Côte d'Ivoire, a regional economic power through its exports of cocoa and coffee, recorded a relatively low toll of COVID-19 fatalities.
According to official figures, 800 people died, in a population of 27 million.