Khanyisile Hlekwa, 33, screamed for help as floodwaters surged into the windows of her home in northeastern South Africa, where she and her four children were trapped by the deluge.
"I thought I was going to die," she told AFP after her ordeal in the small town of Kamhlushwa in Mpumalanga province. "The water was so high and it was swirling".
Hlekwa and her family are among dozens left homeless and destitute by floods that have hit much of South Africa, killing 13 people, after days of relentless heavy rains that show no signs of letting up.
"The floods came heavily through the windows at four in the morning. When I tried to call the neighbours for help I realised they were also trapped in their house," said Hlekwa, as she weaved a grass mat.
"That is when I started to scream for help".
Hlekwa said water levels had reached just above her stomach before a neighbour used a rope to pull her and her children out through a window.
Her house, an informal structure made with mud and cement, collapsed.
She and her children are among dozens of families who have sought refuge at an abandoned school, where they have been sleeping on thin sponge mattresses for a week.
Dozens of children lined up on Thursday to receive a bowl of corn mash paired with a vegetable relish in the school hall.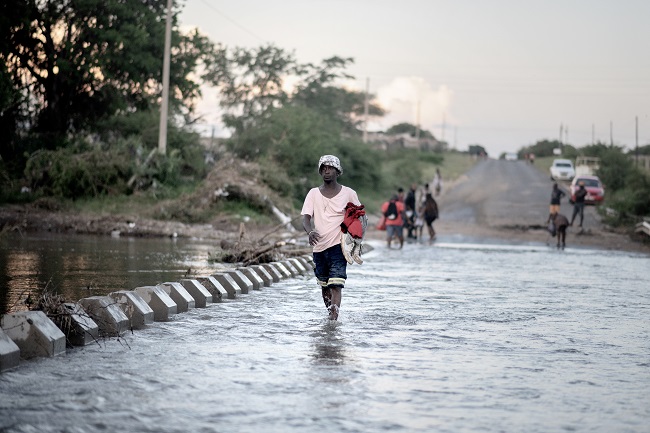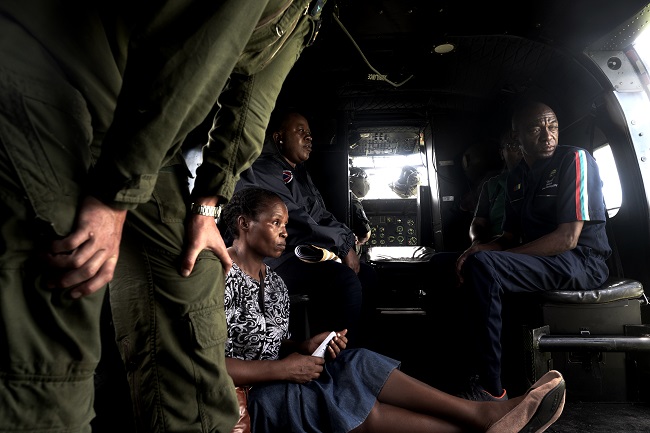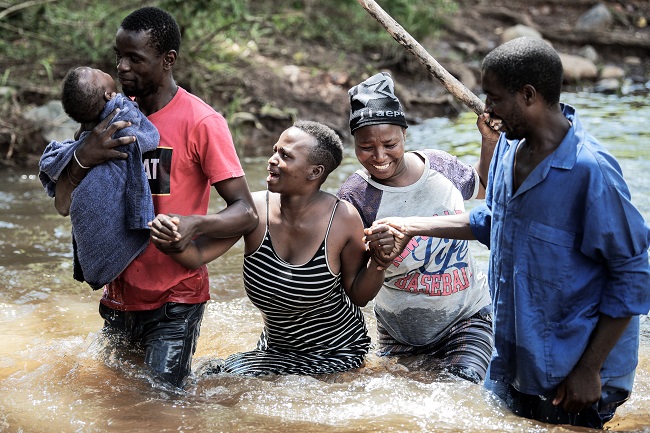 – Homes washed away –
South Africa declared a national state of disaster this week as floods hit seven of its nine provinces, damaging infrastructure and destroying crops.
Four people died in Mpumalanga province, "one of the hardest hit provinces", according to Lungi Mtshali, spokesman for the national disaster management department.
Local mayor Phindile Magugula said four people remain missing in their district, where hundreds have been displaced.
"We have almost 1815 families that are without shelter some of their homes have been washed away by the rain some," Magugula told AFP.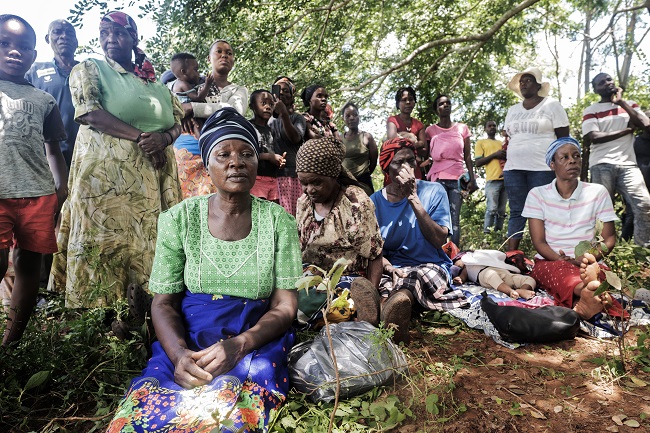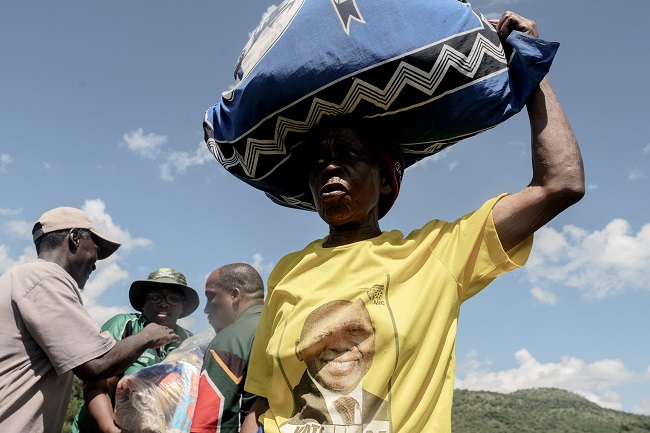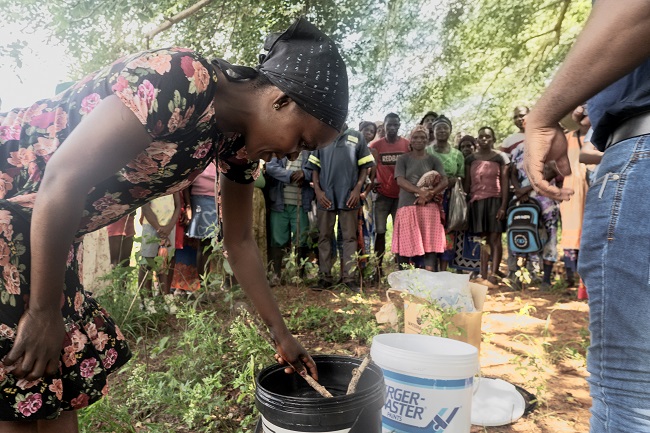 – Risk of further flooding –
More heavy downpours are expected, with rain to shift further east of the country in the coming days, Puseletso Mofokeng from the South African Weather Services (SAWS) told AFP by phone.
The forecaster added that the famed Kruger National Park, a tourist magnet bordering Mozambique, also in Mpumalanga province, remained at risk for further flooding.
Damaged roads and bridges also meant some families could not access aid.
The mayor Magugula said that in her region, 269 footbridges and 18 big bridges have been washed away by the floods, making it difficult for rescue efforts and food distribution.
The military helped airlift humanitarian relief parcels and aid workers on a chopper to nearby Mekemeke village on Thursday after days of inaccessibility.
The community of Mekemeke has been "very afraid" of not having food, resident Alpheus Thwala told AFP shortly after the military chopper landed in the village located in midst of a dense forest.
"Now we are thankful," he said.
Social workers from the South African Red Cross Society were providing psychological support to survivors.
"People have lost loved ones and also losing all you belongings and having to start from scratch.. affects your mental health," Kgeta Mothotse, a Red Cross provincial manager told AFP.
"Kids, and the bridges are washed away, the houses are wet, our TVs are broken, all that we are left with is hardship," said Mhlabane Mbuso, another resident of the village.