Governor Abubakar Bello of Niger State has cast his vote for the presidential and National Assembly elections at his polling unit; 004 Alkali Mustapha in his country home Kontagora.
Governor Bello arrived at the Polling Unit along with his wife, Dr. Amina Bello who also cast her vote.
Upon casting their votes, the governor told newsmen that the use of Biomodal Voter Accreditation System (BVAS) has made the voting simpler and eased the election process.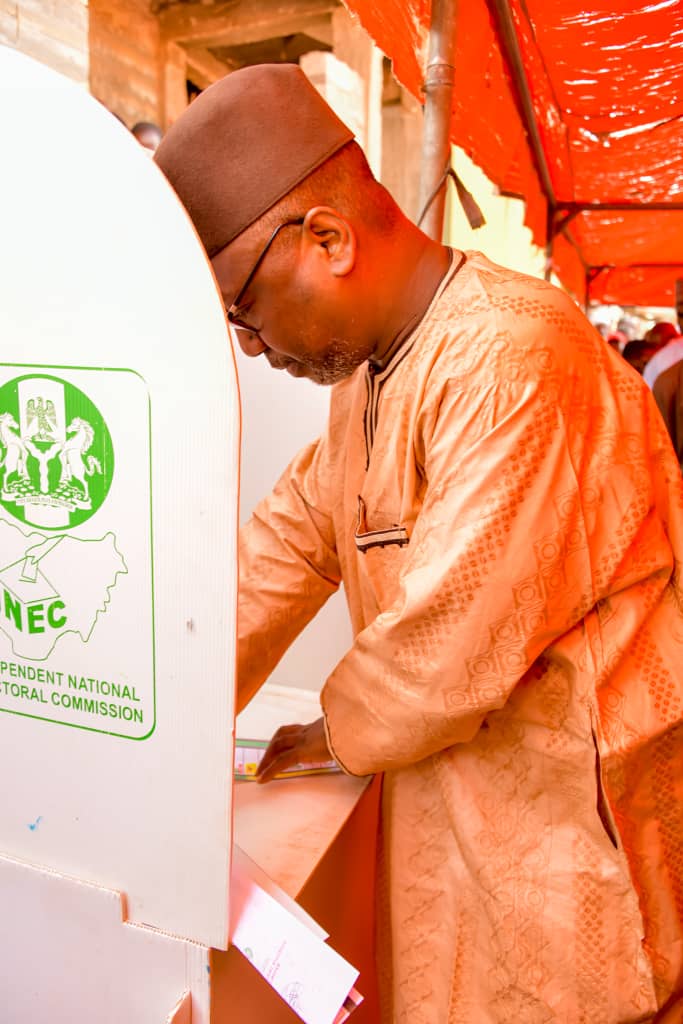 "The BVAS is nothing to worry about. With regards to ease of casting your votes, the entire process apart from waiting in the queue is less than two-three minutes and I think that is fine.
"I am highly impressed with the technology, I thought it would be a complicated exercise, but it appears to be a very simple exercise and straightforward," he said.
Governor Bello who is contesting for Niger North Senatorial (Zone C), urged the electorate to remain calm, tolerant, and conduct themselves in a peacefully manner throughout the entire election process.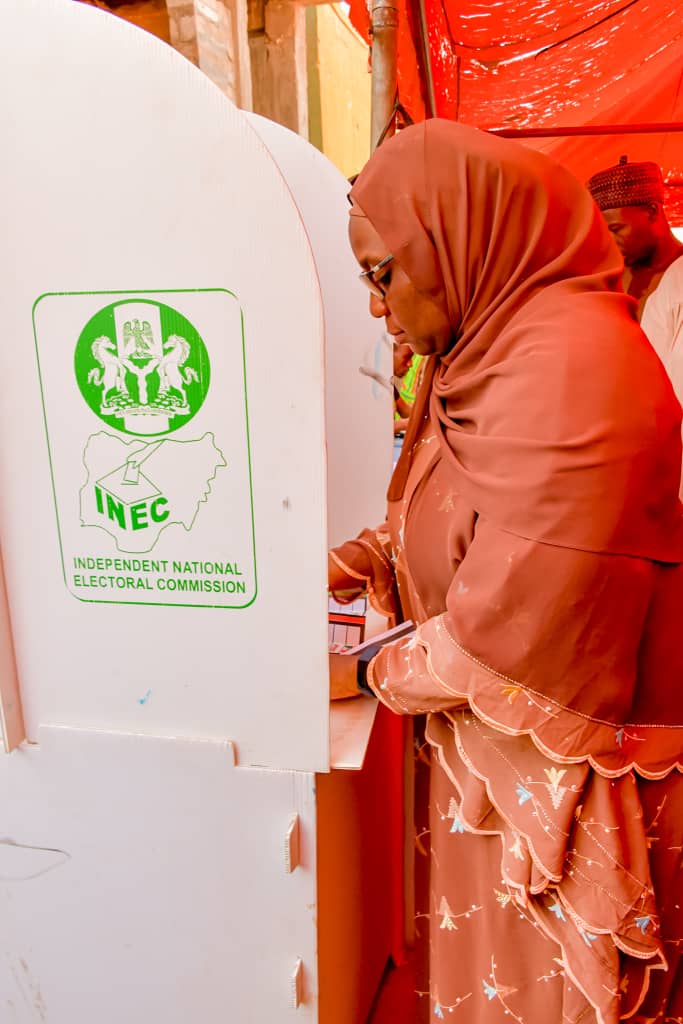 He added that with the report he was receiving from the neigbouring local government areas, there is a large turnout in the rural areas more than urban areas
The governor expressed optimistic that the the turn out would improve in the urban centres as the process continues.
Elections in Kontagora at the time of the report were going on peacefully with the presence of security personnel at strategic locations.