At least 13 people were killed when a passenger van and a semi-truck collided on a highway in northeastern Mexico on Sunday, local authorities said.
The vehicles crashed on a road between the cities of Zaragoza and Hidalgo in the border state of Tamaulipas.
"Civil protection authorities are responding, and so far they are reporting 13 people deceased," Tamaulipas security officials said in a statement.
Images shared by authorities showed the passenger van almost entirely destroyed by fire, with the semi-truck also severely burned.
---
READ ALSO: Nigerian Chef Surpasses Indian Counterpart, Breaks Guinness World Cooking Record
---
The number of victims could increase, said an official from the prosecutor's office, who did not want to be identified, as there were indications that the truck driver's family was with him and may have died too.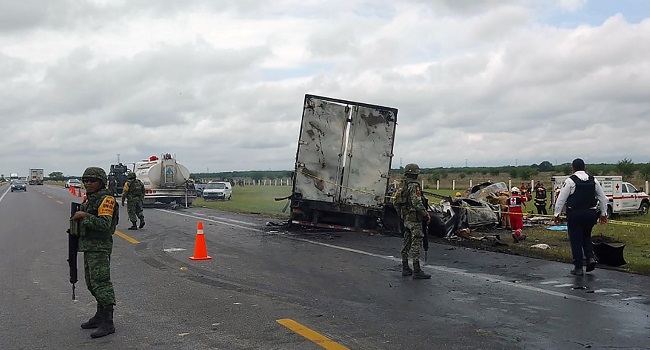 Early indications were that the driver may have fled.
Local media reported that more than 20 people may have died in the crash and resulting fire, but first responders were still working to fully understand the situation at the scene, the prosecutor's office official said.
The victims may have all been members of one family who had rented the van to drive to the northern city of Monterrey in Veracruz, local media reported.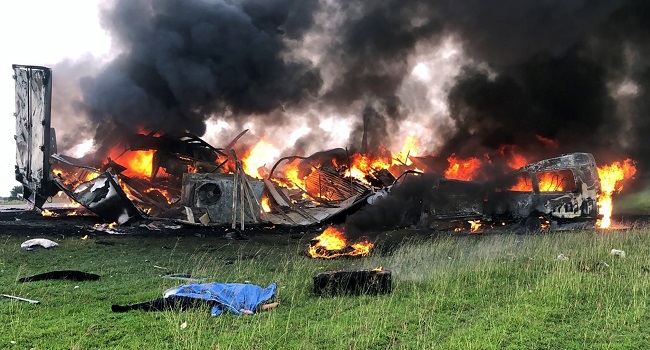 Road accidents have increased in recent years in Mexico, usually due to high speeds, poor vehicle conditions or driver fatigue.
Civil organizations have demanded stricter regulations to curb the toll.