Troops of 5 Battalion operating under 16 Brigade, Nigerian Army have captured an armoury following a raid operation on a militant camp in the Ijaw South Local Government Area of Bayelsa State.
The Director, Army Public Relations, Brigadier General Onyema Nwchukwu, in a statement on Monday, explained that the suspected unrepentant militants and other individuals carried out illegal oil activities from the camp located in the Azuzuama Community.
During the operation, which took place on Sunday, June 25, "the highly motivated troops subdued the suspected militants with superior firepower, compelling them to abandon their camp in disarray".
READ ALSO: Why Buhari Put Petrol Subsidy Removal, Forex Unification On Hold – Garba Shehu
The raid reportedly led to the recovery of five AK-47 rifles, two rocket-propelled grenade bombs, four rocket grenade bomb chargers, seven 7.62mm special ammunition, 14 AK-47 rifle magazines and one pumping machine.
Other items recovered included two 16-inch anchored verve, one mallet hammer, one pipe range spinner and one axe. The illicit camp has been destroyed by the troops, the Army added.
See photos from the raid below: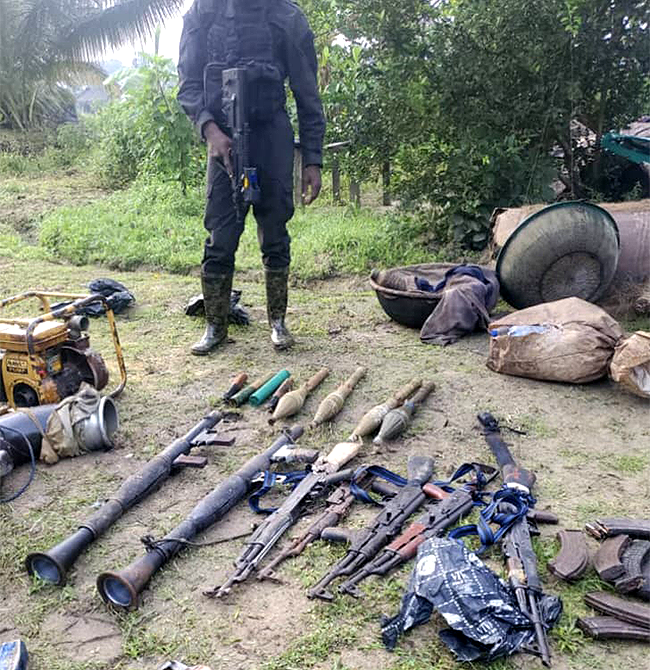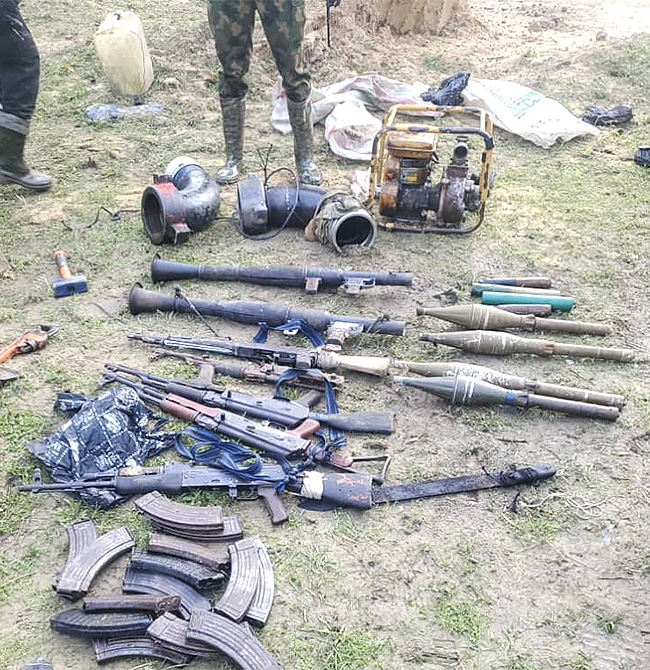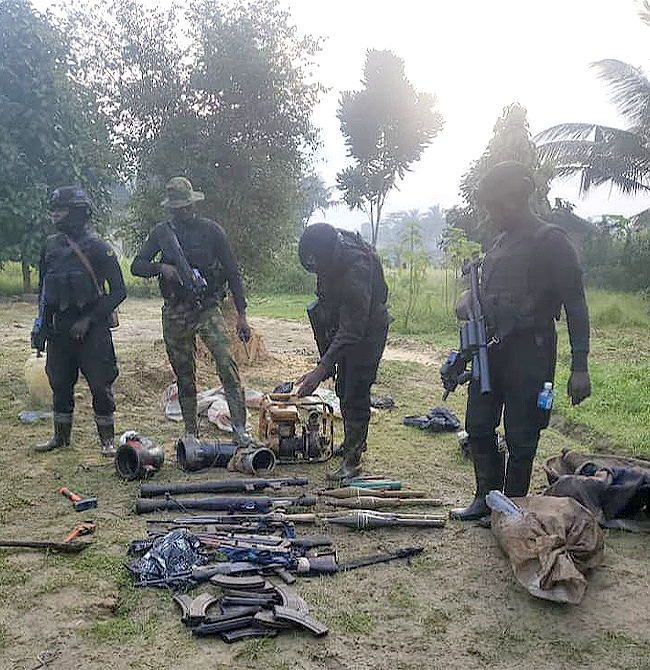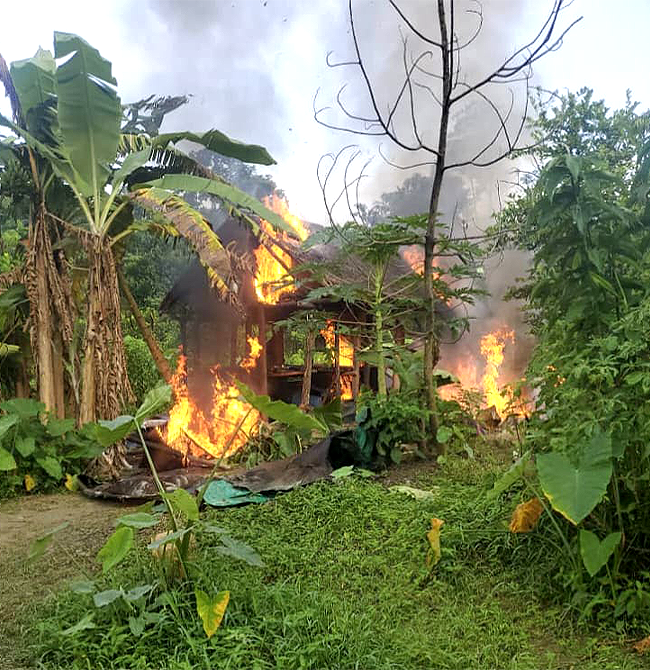 See the full statement below:
ANTI OIL THEFT OPERATIONS: TROOPS RAID MILITANTS OIL THIEVES CAMP, CAPTURE ARMOURY

Troops of 5 Battalion operating under 16 Brigade, Nigerian Army, in a raid operation on Sunday 25 June 2023 at Azuzuama Community in Ijaw South Local Government Area of Bayelsa State have captured an armoury located in a Camp from where suspected unrepentant militants and illegal oil bunkerers carry out their nefarious activities.

During the operation, the highly motivated troops subdued the suspected militants with superior firepower, compelling them to abandon their camp in disarray.

The well-conducted raid operation led to the recovery of 5 AK 47 Rifles, 2 Rocket Propelled Grenade Bombs, 4 Rocket Grenade Bomb Chargers, seven 7.62mm Special ammunition, 14 AK 47 Rifle Magazines and one pumping machine. Other items recovered include two 16-inch anchored verve, one mallet hammer, one pipe range spinner and one axe. The illicit camp has been destroyed by the troops.

The Nigerian Army wishes to express appreciation to members of the public and urges all to continue to provide timely and credible information in support of the ongoing effort by the Nigerian Army to ensure that oil theft in the South-South region comes to zero level.

ONYEMA NWACHUKWU
Brigadier General
Director Army Public Relations
26 June 2023