Former Manchester City and France footballer Benjamin Mendy broke down in tears on Friday, as a UK jury cleared him of sex offences, ending a three-year court ordeal.
Mendy, 28, put his head on his knees and wiped away tears on hearing the verdict at the end of the three-week trial at Chester Crown Court in northwest England.
The jury of six men and six women took around three hours and 15 minutes to reach their not guilty verdicts on one count of rape and another of attempted rape.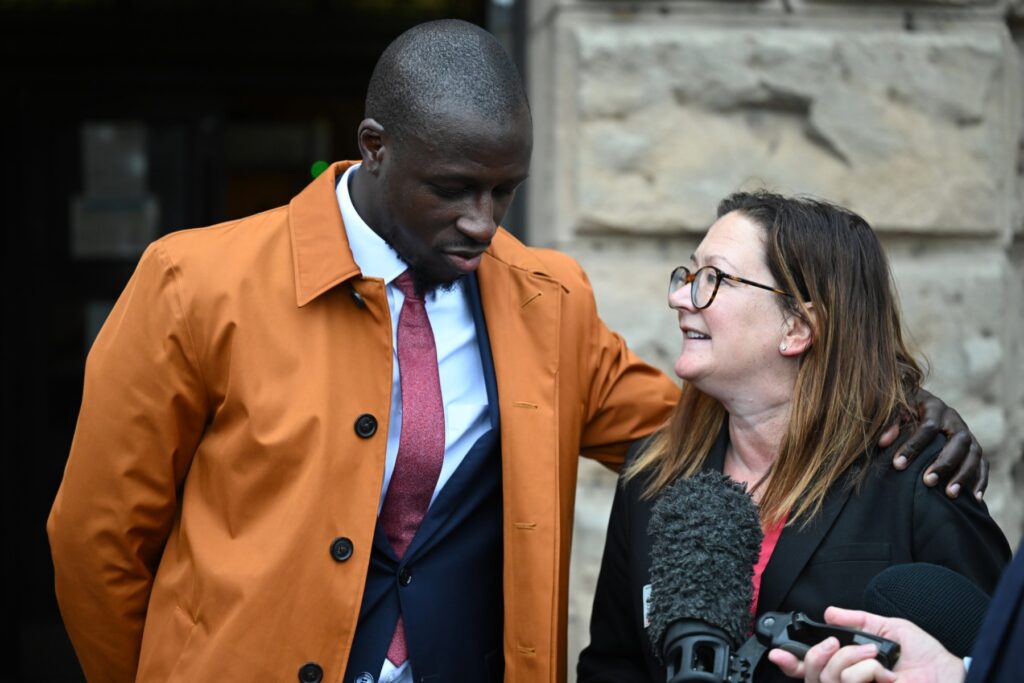 The star footballer, who would have faced a lengthy jail term if convicted, had previously being cleared in January of six counts of rape and one of sexual assault following a six-month trial.
READ ALSO: Djokovic Beats Sinner To Reach Record 35th Grand Slam Final
But jurors in that trial had been unable to reach a verdict on two other counts resulting in a retrial.
Mendy, whose contract with Manchester City expired at the end of June, had denied all the charges against him.
He was accused alongside Louis Saha Matturie, 41, an alleged "fixer", who was found not guilty by the jury at the earlier trial of three counts of rape relating to two teenagers.
Jurors also failed to reach verdicts on three counts of rape and three counts of sexual assault against Matturie by five other women.
He faces a separate retrial later this year.
The prosecution had alleged that Mendy was a sexual "predator" who raped or sexually assaulted young women procured by Matturie at parties at his luxury home south of Manchester.
But Mendy denied ever forcing any woman into sex and both said any sexual activity they had with women was consensual.
Mendy, a record signing for a defender when he moved to Manchester City from French club Monaco in 2017, played 75 times for City.
But his playing time was limited by injuries and a loss of form.
The last of his 10 caps for France came in November 2019, after the defender won the World Cup with the national side in 2018.
The trials meant that he missed Manchester City's treble last season of the English Premier League, FA Cup and Champions League.
The footballer's lawyers said in a statement after the verdict that he was "delighted" to have been acquitted in both trials.
"Benjamin Mendy would like to thank the members of the jury for focusing on the evidence in this trial rather than the rumour and innuendo that has followed this case from the outset," they added.
"This is the second time that Mr Mendy has been tried and found not guilty by a jury. He is delighted that both juries reached the correct verdicts.
"It has been almost three years since the police started investigating this matter. Mr Mendy has tried to remain strong but the process has, inevitably had a serious impact on him.
"He thanks everyone who has supported him throughout this ordeal and now asks for privacy so he can begin rebuilding his life."
AFP