A gunman shot three people dead and wounded at least six others at a bar in the US state of California on Wednesday, police said.
The shooter also died in the incident, with police saying there was an "officer-involved shooting" at the location but that no officers had been hurt.
"Confirmed 4 deceased at scene, inc. the shooter," the Orange County Sheriff said on social media. "6 transported to hospitals, 5 reported (with) gunshot wounds."
Senior fire department official Brian Fennessy said two of the wounded were in "critical condition".
The incident is the latest gun violence to hit the United States, a country where tens of thousands of people die from firearms every year.
The shooting took place at the Cook's Corner bar, a venue popular with bikers, around 45 miles (70 kilometers) southeast of Los Angeles.
The Orange County Register, citing sources, said the incident was sparked by a domestic dispute.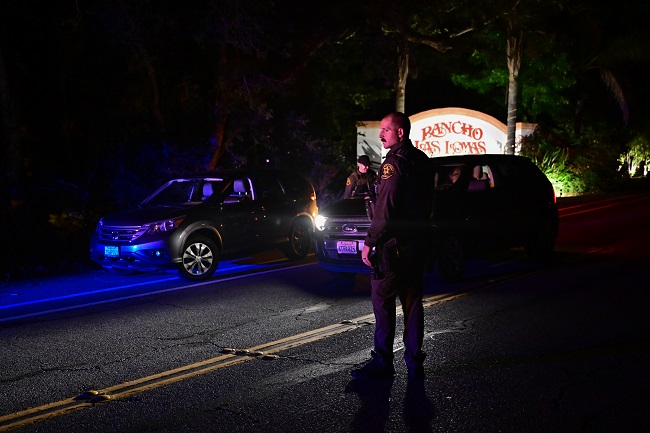 Police said they were investigating reports that the gunman was a former law enforcement officer.
"At least one weapon has been recovered at the scene and we have been made aware that the subject may be retired law enforcement," Orange County Sheriff Don Barnes told reporters.
Barnes said there had been more than 30 witnesses at the crime scene and that police were interviewing them.
One man interviewed by news outlet ABC7 said he had friends in the bar who were unhurt.
"They're upset, of course. They were right next to the shooter. They said it's an older man with a gray beard," he told the channel.
Footage broadcast on local television stations showed at least three bodies covered by sheets outside the bar.
One body was on the street, one in the parking lot and another at the back of the bar.
Motorcyclist Gus Gunderman, from nearby Tustin, wrote on Facebook that he had been at the bar earlier in the evening and had left just before the violence erupted.
"Glad to be home safe. I left there not too long ago, like minutes before. Apparently it was soon enough."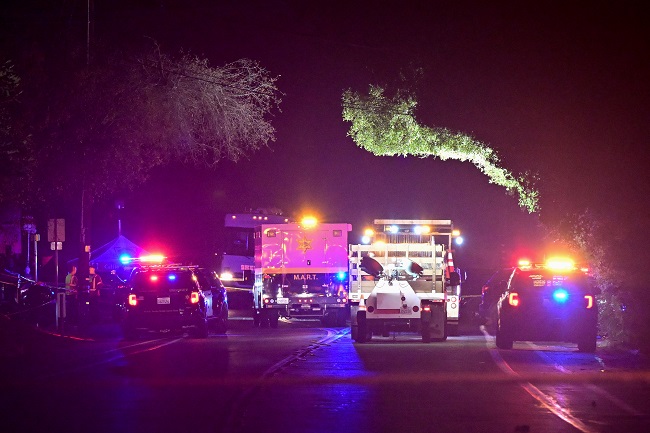 At least 12,346 people have been killed in the United States in gun violence this year, according to the Gun Violence Archive (GVA), a non-governmental group. That figure does not include at least 15,576 suicides involving firearms.
There have been at least 465 mass shootings — defined as incidents where four or more people were shot — in 2023, according to the GVA.
Polls show overwhelming popular support for a blanket rule requiring that anyone purchasing a firearm be checked for a criminal record but calls to restrict gun ownership or use have been resisted by politicians.
Republicans in Congress argue that to impose such a rule would impinge on the constitutional right to own weapons and should be left up to individual states to decide.