The Nigerian Bar Association (NBA) 2023 Annual General Conference has started in Abuja with the opening ceremony of the 63rd edition held Sunday evening. 
President Bola Tinubu and other government officials are attending the event which is taking place at the velodrome of the Moshood Abiola Stadium in Nigeria's capital city.
READ ALSO: You're The Only African Leader Biden Has Requested To Meet, US Envoy Tells Tinubu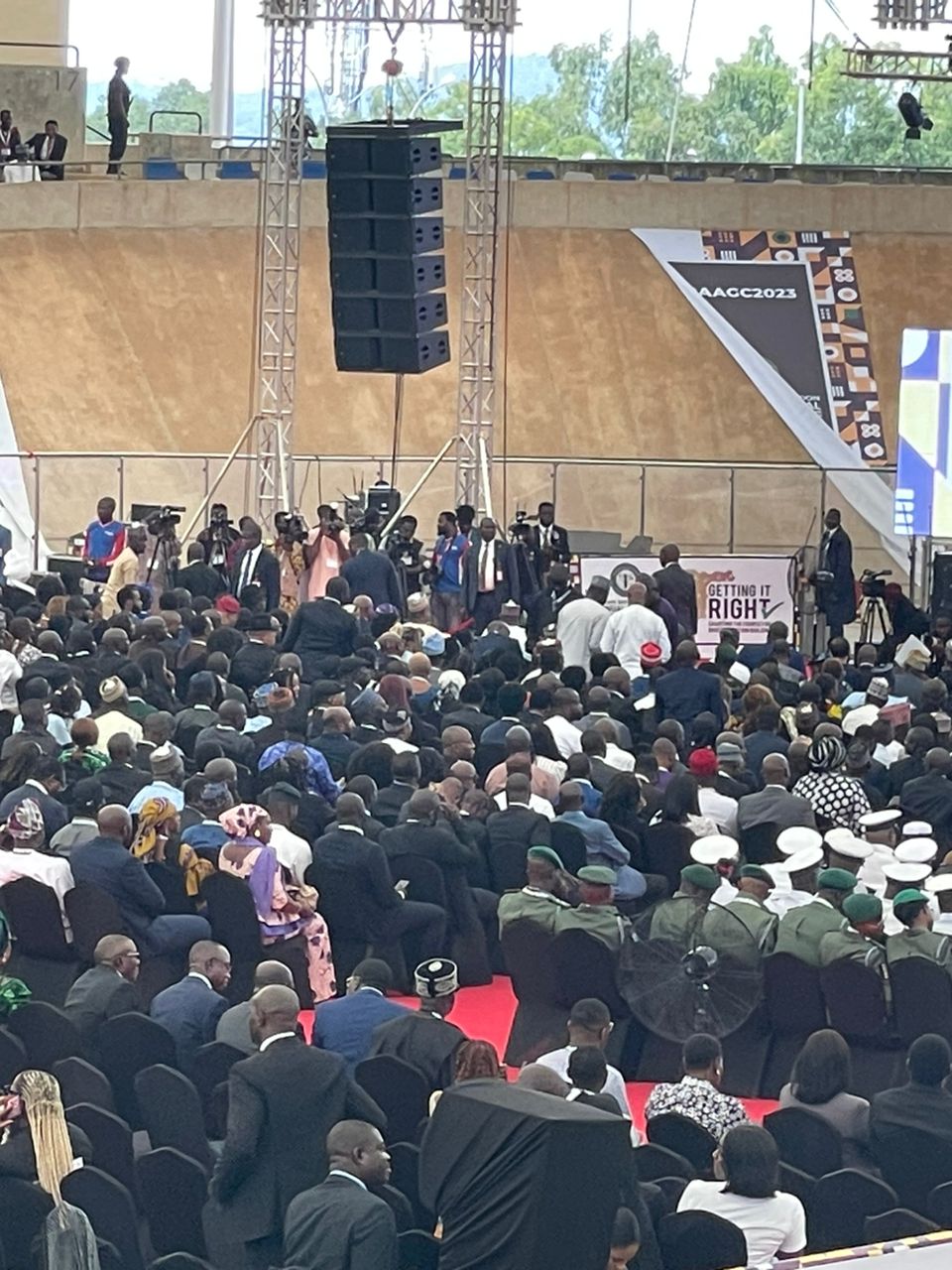 The theme of this year's conference is "Getting it Right and Charting the Course for Nigeria's Nation Building".
According to NBA President Yakubu Maikyau, this year's conference is centred around three thematic areas – security, economy, and the administration of justice.
He hopes that after the conference, the NBA can set an agenda for Nigerians around these themes with which to engage the Presidency for the good of the country.
In his address, President Tinubu called for a change of mindset and approach to governance.
Tinubu believes the bold endeavours to be embarked upon by the nation will need collaboration with the private sector.
The Nigerian leader described the lack of electricity in the majority of homes in the country as shameful.
He, however, vowed to rewrite the narrative and also banish poverty from Nigeria which he says is unacceptable.
President Tinubu also maintained Nigeria cannot continue to service external debt with over 90 percent of its revenue, adding that the country has to make hard decisions to achieve greatness.