Katsina State Governor, Dikko Radda, says his administration has so far recruited at least 1,500 Community Watch Officers drawn from the eight frontline local government areas of the state.
This he said, is part of measures to empower the residents to defend themselves against terrorist attacks.
Radda, who was speaking on Wednesday during a media chat held at the Katsina Government House as part of activities to mark his 100 days in office, maintained that insecurity important to his administration, hence his government has attacked it head-on.
According to the Governor, the creation of the Ministry of Internal Security and Katsina State Community Watch Corps was the beginning of institutionalizing his strategy to deal with insecurity where he enacted a security containment order and set up an advisory committee on security in the state.
His administration, he explained, has spent seven billion naira to procure armoured personnel carriers, 65 Hilux vehicles, 700 motorcycles, provided training for the Community Watch Corps Officers, and other security equipment.
"We have partnered with the UNDP to establish Planet Hub, Peace Hub, and Preventive Facilities with a pilot project in Jibia to help reverse the trend insecurity in the state has created," he said.
"I'm actually aware of the challenges you face but I am equally optimistic about the opportunities that lie ahead. Over the past 100 days, my administration has tirelessly worked to lay the foundation of a new era of security, prosperity, and inclusive governance.
"During this short impactful period, we have embarked on a journey of transformation across the various sectors that are vital to the wellbeing of our citizens. Our approach has been one of strategic planning engagement and partnership both within and beyond the borders of the State.
"Our commitment to transparency, accountability, and good governance is unwavering in taking significance space, enhancing public participation in the decision-making process, and ensuring that resources are managed efficiently and effectively for the benefit of all."
READ ALSO: Troops Ambush Insurgents In Zamfara, Foil Attack By Suspected IPOB Members In Imo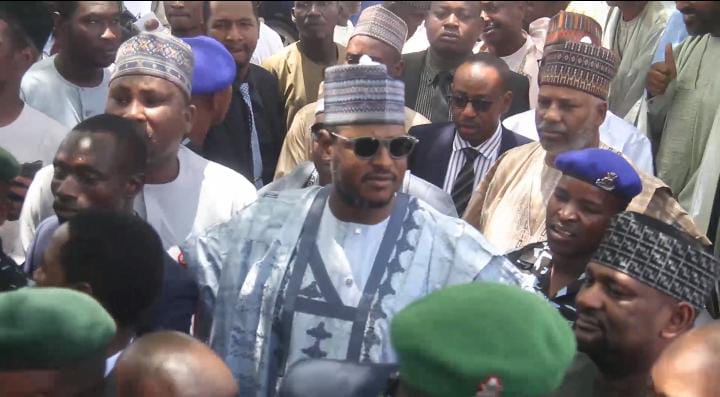 He also reeled out his government's efforts to cushion the impacts of the fuel subsidy removal, saying more plans would be implemented in due course.
"My administration had faced systematic challenges beyond our control as a country battling with inflation due to the removal of fuel subsidy from day one.
"We immediately responded by freezing price increments on government-owned public transportation services. We called a meeting with the labour union to understand the impact on workers and met with the petroleum marketers association to better understand the effect on our people.
"Our efforts to bring direct ease to people have been ongoing since then. The government expended over two billion naira to provide maize and rice to people and recently provided two billion naira worth of rice as part of the Federal Government-supported palliatives.
"We have purchased 40 buses to improve affordable public transportation service in the state with 15 buses dedicated to intra-state transport within the Katsina metropolis and 25 for inter and intra-state transport activities," the governor added.
According to him, his administration has also provided social support to the most vulnerable in the state and will continue in that stead.
"In education, we have been able to make significant progress. We identified education as key to our future building project," he said.
"I am pleased to announce to you that, We have provided 2.2 billion Naira for the construction and rehabilitation of 361 primary schools in the state. We have launched and mobilized contractors for the construction of 75 secondary schools under the AGILe program. We are commissioning the first three model schools promised during my campaign and tested for the recruitment of additional teachers into the service, examination and testing have already been conducted.
"In healthcare, we conducted a comprehensive need assessment in the sector and have begun taking steps to improve primary healthcare delivery in the state and I have commissioned this morning two dialysis centers in the state to increase the availability of dialysis beds from two to 16 beds
"We have also provided 198 motorcycles for improved immunization in partnership with UNICEF. Our investment in healthcare will focus on efficient and affordable healthcare for the people at the primary healthcare centers.
"In agriculture, I began my tenure by visiting one of our Agricultural extension centres at Kafin Soli and Dambu in Daura.
"We have finalised a new extension service program that will introduce extension farming and increase the number of extension workers from 72 to 600 as we prioritize the agro-economic development of our people.
"My administration has engaged extensively with various technology service providers to find the best solution and operating model for financial management in the state.
"I signed an executive order to implement a Treasury Single Account for transparency and we have finalised plans to build a technology platform that will best serve the needs of the people in tax management, central dealing, budget and planning, and expenditure tracking.
"My administration has done so much in various sectors. We have completed various water supply projects, met with investors, and gained ground in soft infrastructure that will make the policy implementation achievable.
"We have submitted a supplementary budget to the state assembly to deal with new realities and have gained ground in pension reforms among others.
"I want to appeal to the citizens of the state to exercise beautiful patience as we continue to deliver on our mandate in the best interest of the people of the State. The road ahead is long and demanding.
"The challenges we face require collective efforts and dedication from all various sectors of the society. I urge all to join my administration in building a Katsina State that all can be proud of. I thanked Katsina residents for their trust and support."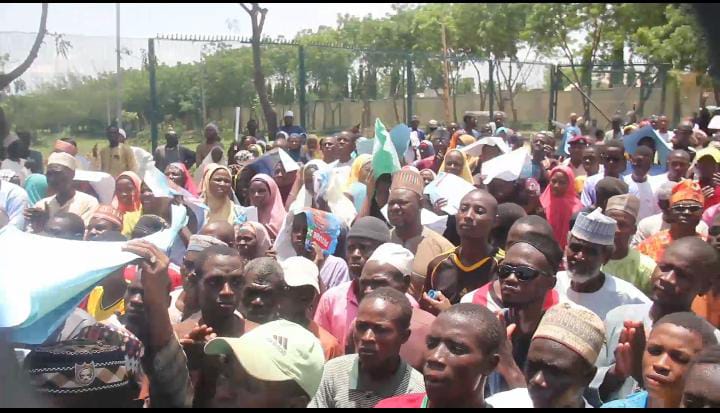 In a related development, his supporters under the auspices of the State Chapter of the National Commercial Tricycle Owners and Motorcycle Owners and Riders Association (NACTOMORAS) led by its Chairman, Kabir Usman Amoga, the Executive Secretary of the State Environmental Protection Agency (SEPA) organized a solidarity rally to commemorate Governor Radda's 100 days in office.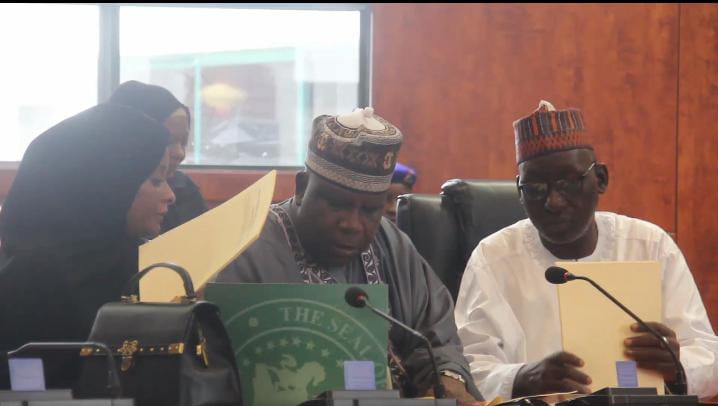 They described the period as unprecedented owing to the governor's achievements.