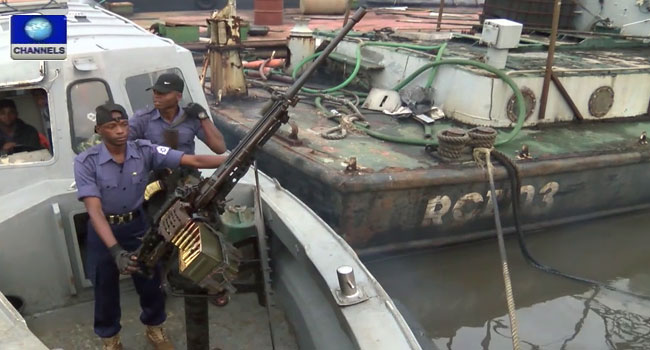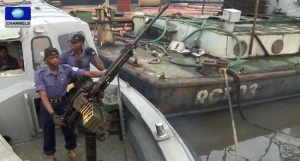 The Eastern Command of the Nigerian Navy has arrested a ship operating illegally along the Eastern waterways.
The new Flag Officer Commanding Eastern Naval Command, Rear Admiral Atiku Abdulkadir, made the disclosure while speaking to reporters along the waterways in Cross River State Nigeria's South-southern region.
The Navy boss noted that the vessel, which had 14 Nigerians and a Ghanaian on board was operating without a valid permit from the Navy and the Federal Ministry of Agriculture.
On the implications of violating the regulations of the Navy and that of fishing authorities, the Rear Admiral stated that such activities could endanger the lives of other marine operators.
Raising further concerns on the security implications, he stressed that the vessel could be taken over by pirates for criminal activities as well as scaring other water users.
The Captain of the vessel, Martin Beleta, also admitted to operating the vessel without permit.
The Command sounded a clear warning to sea pirates and illegal operators of the Eastern Naval Command to desist from perpetrating crimes along its waterways, cautioning that perpetrators would be made to face the full wrought of the law.