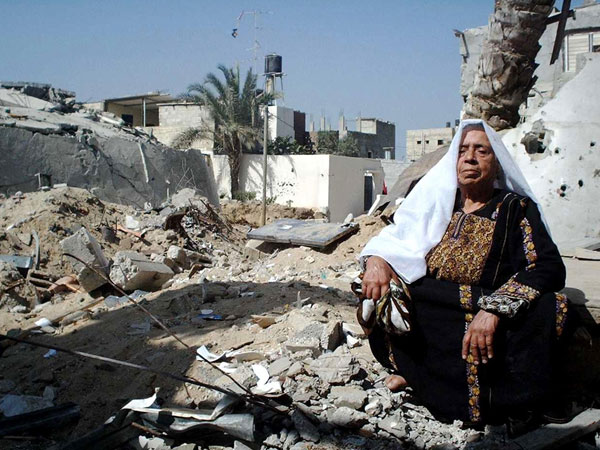 Reuters – Palestinian militants fired rockets into southern Israel on Friday, 9 December, in retaliation against the Israeli air strike that killed three Palestinians and wounded several others.
The rocket fire was captured in a video obtained by Reuters, which was released to the foreign news organisations by the Salahudeen Brigades.
The video showed milit
ants on Friday launching rockets into nearby towns in Southern Israel. According to Reuters reports, the militants also released a statement declaring that they would attack Israeli towns close to the Gaza Strip.
The rocket attack is the latest in a string of violence between Israel and Gaza that erupted on Thursday 8 December, when the Israeli air force killed three Palestinians and militants by firing rockets deep across the border. One of the militants killed was from Gaza's governing Islamist group Hamas, whom Israel accused of planning to send gunmen to attack it through the neighbouring Sinai region of Egypt.
Palestinian militants responded to Thursday's air strike with a barrage of rockets, some of which landed near Beersheba, a city 35 km (30 miles) from Gaza. No one was hurt. Air-raid sirens summoned residents of southern Israel to shelters.
Another Israeli air strike followed before dawn on Friday, hitting a Hamas training camp in Gaza City. The blast flattened a nearby home, killing its owner and wounding his wife and six of their children, two critically, according to hospital officials.
In a statement voicing regret for the civilian casualties, the military said Palestinian rockets stored next to the camp had stoked the explosion. Hamas accused Israel of a "massacre".
Palestinian militants stepped up rocket attacks as night fell. Three groups said they had fired more than a dozen projectiles across the border. Israel police said at least ten of them landed in Israeli territory, causing no casualties.
Witnesses in Gaza reported heavy activity of Israeli drones over head.
Ismail Haniyeh, head of the Hamas administration in Gaza, said the group was pursuing "intensive contacts with several Arab and international parties" and wanted immediate cease on the "aggression".
Hamas spurns peacemaking with the Jewish state but has in the past proposed truces as it sought to consolidate control over Gaza and negotiate power-sharing with the rival, U.S.-backed Fatah faction of Palestinian President Mahmoud Abbas.