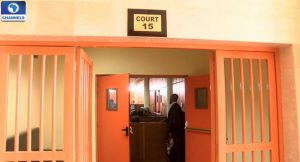 The son of the immediate Past Minister Of The Federal Capital Territory, Mr Samsudeen Bala, has been granted bail by a Federal High Court in Abuja.
Mr Bala, who is standing trial on charges of money laundering, to the tune of 1.1 billion Naira, was granted bail in the sum of 100 million Naira and two sureties, who could either be a business man or a civil servant, not below the rank of Assistant Director, with evidence of payment of income tax in the last three years.
Justice Nnamdi Dimgba, who granted the bail also ruled that the sureties must possess a landed property in any part of Lagos state or the Federal Capital Territory and also deposit their travel documents with the registrar of the Federal High Court.
He added that the bail will only be approved upon a letter of verification from the Economic and Financial Crimes Commission (EFCC), while also stating that should the EFCC decide to delay the process of verifying the bail conditions, an affidavit from any of the defendants will suffice.
Mr Bala, was arraigned alongside five companies; Bird Trust Argo Limited, Intertrans Global Logistics Limited, Diakin Telecommunications Limited and Bal- Vac Mining Nigeria Limited on a 15- count charge for allegedly carrying- out business transactions worth billions of Naira in cash thereby violation provisions of the money laundering act.