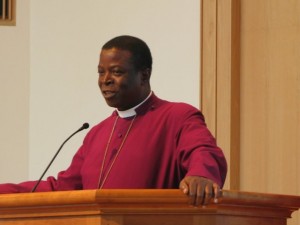 The Bishop of Abuja and Primate of All Nigeria Anglican Communion, Most Reverend Nicholas Okoh, has advised Nigerians to pray for the well-being of the nation.
Speaking in Abuja at the 2015 Episcopal visit and service on Sunday, Reverend Okoh said that the challenges being faced by Nigeria as a nation can be surmounted by the collective prayers of all well meaning Nigerians.
He advised parents to train their children in order to help them attain biblical discipline, character development, perseverance and endurance in addition to developing the habit of prayer and fasting that will purify them in words and deeds.