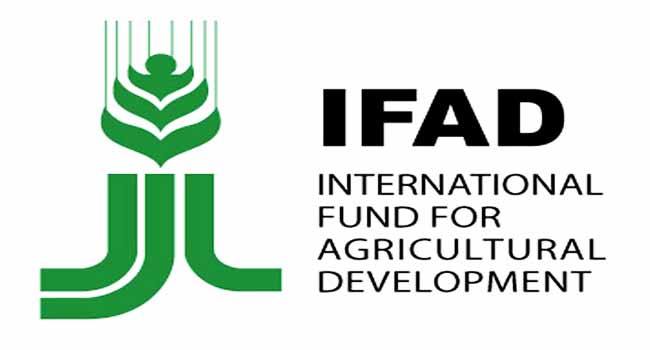 The Ogun state government says it is partnering the International Funds For Agricultural Development (IFAD), to cultivate 6,000 and 2,000 hectres of mechanized farmland for cassava and rice respectively, in the 2017 planting season to ensure food security.
This was communicated in Abeokuta, the Ogun state capital at a one day sensitisation workshop for representatives of farmers from the three senatorial districts of the state on mechanized Agriculture service delivery.
According to the State Commissioner for Agriculture, Mrs Adepeju Adebajo, who was represented by the Ogun state coordinator of the IFAD, Mr Samuel Adeogun, this is in order to take advantage of the sector and its value chain in rice and cassava production to develop the state economy and ensure employment opportunities for its residents.
"We are here because farm mechanization is one of the strategies adopted by IFAD to enhance the productivity of farmers along the rice and cassava value chain and as you know, to improve the productivity of farmers we must be mechanised, the era of hoes and cutlasses are over if we are to feed our teeming population.
"It is becoming very important that we put in place a service delivery that will ensure our farms are adequately mechanized. For this planting season, we are looking at about 6,000 hectres of cassava and 2,000 hectres of rice production and if we are to deliver on this, all hands must be on deck.
"Ogun state is the only state in the whole of the southwest participating in the IFAD supported value chain development programme. That is very instructive for us and let me also put it on record that the state government has actually supported this project.
"Our counterpart funds for 2014 and 2015 have been paid while approval for the 2016 has been granted by the governor. He has been highly supportive of the programme." he added.
Some of the farmers present at the occasion appealed to the government to fast track efforts in this direction before the commencement of the planting season.
"The government should please come to our aid. At least last year we were able to cultivate about 37 hectres of farmland through mechanized farming and we are targeting 50 hectres this year.
"The most important thing is that government should help us on time before the commencement of the planting season," they urged.