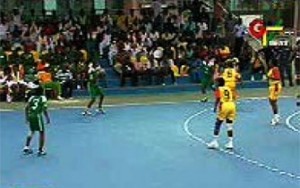 The Confederation of African Handball (CAHB), has lifted its ban on Nigeria after the Handball Federation of Nigeria (HFN), paid the outstanding debt of 9,800 euros.
The HFN was banned by the CAHB in June 2016 for owing affiliation fee as well as participation money for the January 2016 African Men's Handball Championship.
The country was unable to take part in the 2016 African Women's Handball Championship in Angola last month – a competition which was a qualifier for the 2017 World Women Handball Championships.
Minister of Youth and Sports Development, Solomon Dalung, has demanded that the HFN submit its programmes for 2017 to avoid further sanctions