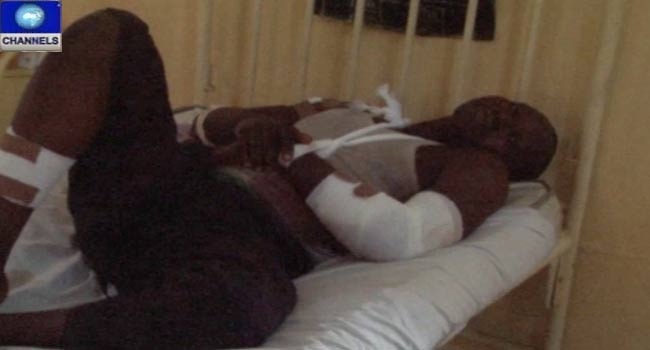 Kano State Governor, Abdullahi Ganduje, has visited the victims of the 'Black Friday' attack at a border town between Kano and Kaduna State.
The Governor also visited the site of the blast and sought the cooperation of the Shi'a group in the investigation of the attack.
No group has claimed responsibility of the attack, but Boko Haram is largely suspected for it.
Governor Ganduje said that even though the Shi'a leadership had refused to hand over the suspect they arrested to the police, investigation showed that over 30 people were injured.
Be Vigilant
The suicide bomber had attacked the Shiates procession on Friday, leaving at least 21 dead.
They trekked almost 21 kilometres away from Kano city not knowing that the suicide bomber had disguised in black only to blow himself up while they walked.
Mr Ganduje, who expressed worries over the increasing number of attacks in Kano, also called on Kano residents to continue to be vigilant, as the government would continue to do its best in the protection of lives and property of the residents.
The Governor further stressed that it may be hard for security operatives to analyse the attack since members of Shi'a group were not ready to cooperate with security agencies.
At Murtala Muhammad Specialist Hospital, Governor Ganduje greeted some of the victims and directed the State Ministry of Health to ensure a free medical treatment for the victims at different hospitals.
Meanwhile, the state Commissioner of Health Dr. Kabiru Getso, told the Governor that victims brought in Friday were treated of injuries sustained during the blast, confirming that no death has been recorded at the hospital.