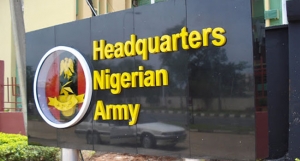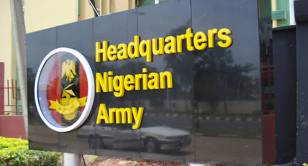 The 23rd Armoured Brigade of the Nigerian Army in collaboration with the Adamawa State government has organized a security awareness campaign for heads of tertiary institutions, education secretaries and coordinating principals of secondary schools in the state to prevent suicide attack.
The event, which took place at the conference hall of the Adamawa State Polytechnic, Yola was an interactive session where issues bordering on the security issues in the state against the backdrop of recent attacks by suicide bombers were discussed.
The meeting, which was attended by the major stakeholders in the education sector, came out with modality on how security could be improved upon in all schools in the state.
The sensitization was to awaken security consciousness in the schools, considering the fact that the threat is everywhere and everybody is vulnerable.
It was the first in the series of security awareness programmes for the education sector in the state.
The State Governor, Umaru Jibrilla, was represented by the Adamawa State Commissioner for Higher Education, Science and Technology, Ahmed Rufai Abubakar.
Some of the participants expressed hope that the issues discussed would go a long way in improving the security situation of schools in Adamawa State.