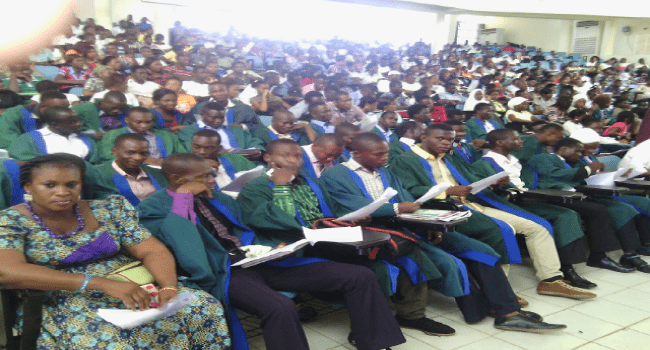 Nigerian Youths had been urged to be at the forefront of efforts aimed at electing credible leaders that would focus on all levels development in next month's general election.
They were also told to ensure that their voices would be heard in the process of building a progressive nation.
This was part of the messages at the 2014/2015 Orientation Lecture for the newly admitted Students of the Federal University of Agriculture, entitled "The Roles of Students in Building a Progressive Nation". It was organised by the Students' Union, held at the Ceremonial Hall of the University in Abeokuta, the Ogun State Capital.
The Orientation Lecture was aimed at exposing the newly admitted Students to the minimum standard code of conduct expected of them on campus, especially at a time when moral decadence had continue to take its toll on the teaching and learning system of the younger generation.
The Guest Lecturer, Adedayo Thomas, who represented the All Progressives Congress' Presidential Candidate, Rtd General Muhammadu Buhari, at the occasion, admonished the newly admitted students to be patriotic, shun corruption and work towards a united and egalitarian country of equal opportunity.
Some participants said that as political activities hot up in different parts of Nigeria, it was good that the Nigerian youths were being cautioned in order not to make themselves instruments in the hands of selfish politicians for selfish interests.