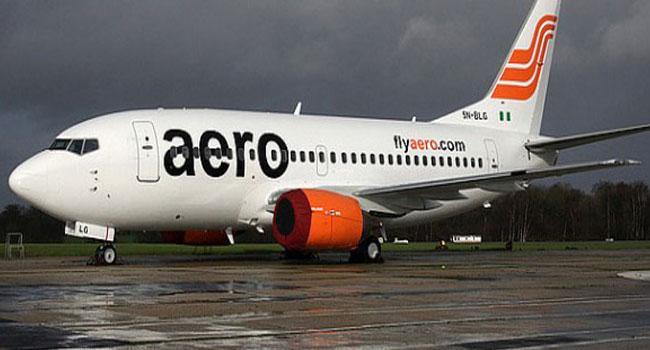 One of Nigeria's flag carrier airline, Aero Contractors, on Thursday wielded the big stick by sacking 410 employees from its workforce.
The airline explained in a statement that it was grappling with huge personnel cost and other operational challenges worsened by a reduced fleet.
According to the statement, "Those in Maintenance Repair and Overhaul, and other essential staff in critical departments will not be affected.
"Affected workers will be able to access their full gratuity as well as a part of their pension to cushion the effect of the development".
Aero Contractors had earlier shut operations in September 2016, but came back to operations in December 2016.
The airline is currently under a new management.