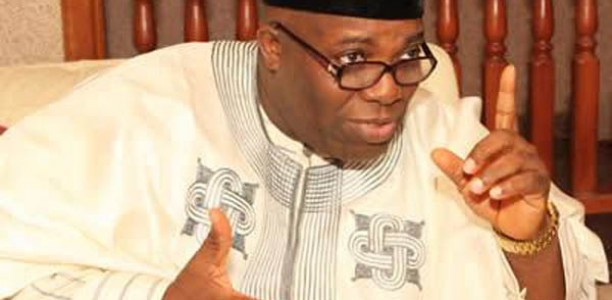 Senior Special Assistant to the President on Public Affairs, Doyin Okupe on Monday labelled the Adamawa state governor, Murtala Nyako as a politician "of no consequence" in the north eastern state.
Mr Okupe, who appeared as a guest on Channels Television's flagship breakfast show, Sunrise Daily, was lambasting the G5 governors who defected from the People's Democratic Party (PDP) to the All Progressives Congress (APC), insisting they are unpopular in their states.
"They (defected governors) are outgoing (as they have served two tenures already). These are governors that are not popular in their states", he said.
He cited the Governor of Adamawa State, Murtala Nyako as an example, saying "Nyako is of no consequence in Adamawa. We had to beg the whole of Adamawa, Jubril Aminu, Atiku Abubakar, Bamanga Tukur (everybody that was anybody in Adamawa), to help shore up support for Nyako to win the second term" noting that "even at that we only scored 40 per cent".
He added that it was not the party's fault but Nyako's 'person.' "It's not his fault. He's never been a politician. It was General Obasanjo (Rtd) who went and called him from his farm. He didn't take part in any primary. He didn't win any election. He didn't campaign to anybody."
"Obasanjo just called him and said you are the governor."
Governor Murtala Nyako of Adamawa state is one of five governors who defected from the PDP to the APC.
Others are Rabiu Kwankwaso of Kano state, Rotimi Amaechi of Rivers state, Aliyu Wamakko of Sokoto state and Abdulfatah Ahmed of Kwara state.