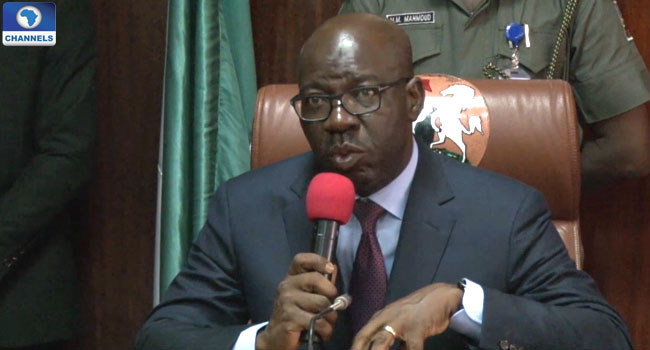 The Edo State Governor, Godwin Obaseki, says strengthening partnership with the World Bank in agricultural development will usher the state into a new era of prosperity.
Governor Obaseki, who said this on Tuesday at a meeting with a team from the World Bank at the Government House in Benin City, was also hopeful that the move would directly impact on the lives of the people.
He said the state government has implemented crucial reforms to encourage transparency, probity, and accountability in public finance and policy implementation.
According to the governor, the state government has also ensured the implementation of reforms that have made Edo attractive to investors and development partners, especially in the areas of capacity building, technical education, innovation and technology growth, as well as sustainable development goals among others.
He explained that the focus on technical education has attracted investment from the World Bank in the rehabilitation project which he said would see the technical school offer top-of-the-range education in the field and award globally-respected certificates to students.
On their part, the World Bank team assured the governor of continued support for his developmental projects and for reforms in Edo for the benefit of the people.
The state government has been pursuing a multipronged-agricultural development plan, which led to a recent visit to the International Institute of Tropical Agriculture (IITA) to the state.
The visiting World Bank team consists of its Agricultural Economist, Adetunji Oredipe, and Lead Financial Management Specialist (Governance Global Practice), Parminder Brar.
The meeting followed extensive engagements of the state government with top officials of the World Bank.
The bank had sent expanded teams to Edo in the last couple of months, to assess the progress of development efforts by the government, including the Edo-Azura Power Project which the Bretton Woods institution is a major partner.