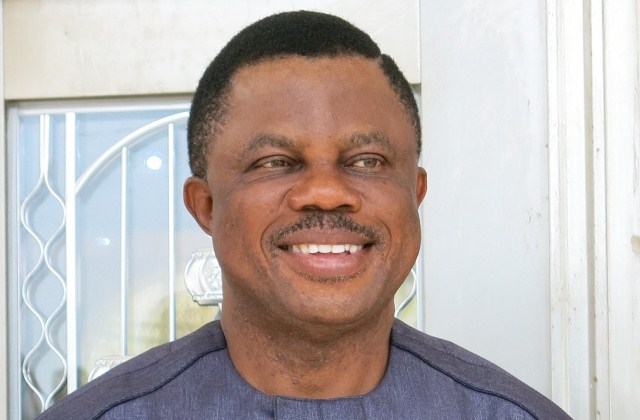 Anambra State Governor, Willie Obiano, has revalidated his membership of the All Progressives Grand Alliance (APGA) in Anambra State, South-east Nigeria.
Governor Obiano made the revalidation during the inauguration of Wards and Local government party executive members and APGA's mini rally at Ama Igwe Square in Aguleri, Anambra East Local Government Area of the state.
He urged residents, who are yet to be part of the ruling party in the state to do so immediately by registering with the party, while old members should also go for revalidation as the exercise is ongoing.
The former banking guru noted that the revalidation exercise by all APGA members is a way of strengthening the party as well as repositioning it to be on firm footing ahead of the next election.
The National Chairman of APGA, Victor Oye, encouraged the governor to keep up the good work of developing Anambra State.
He also urged the party members to continue to be faithful to APGA so as to make the party wax stronger.
However, Governor Obiano proudly displayed his new card, which now bore the signature of the new leadership of the party and urged everybody in the party to do same.
He maintained that the party stood for hope for the common man and would keep increasing in strength and number until it surpasses every other political party in the country.
With the victory chant by the governor and the people, APGA members were reminded that it is their responsibility to champion the course of the party and carry its message of brotherliness to every nook and cranny of the state and beyond.