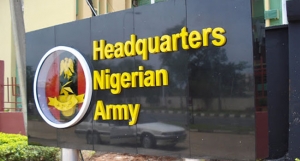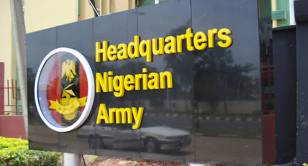 Luck ran out of two persons who have been parading as majors in the Nigerian Army when they were nabbed by troops of 2 Brigade, Port Harcourt Barracks in Rivers State.
According to the Assistant Director, Army Public Relations Officer, Captain Eli Lazarus, the two men have been leveraging on the fake rank of Major in the Nigerian Army to defraud unsuspecting members of the public.
He said that one of them was accosted while trying to beat an Army check point in Mbiama, Ahoada West Local Government Area during a recent protest in the state.
While the man who claimed to be a Major recuperates at the hospital from the gunshot injury he sustained, the Army also paraded another suspect – a 38-year-old man, in the premises of 2 Brigade Garrison in the Rivers State capital who they said has also been carrying on as a Major.
Some persons who claimed to be miracle workers, led by a 27-year-old self acclaimed prophet are also in the Army's net.
The security agencies have called on the public to be wary of the identities of those they do business with, especially during the yuletide.