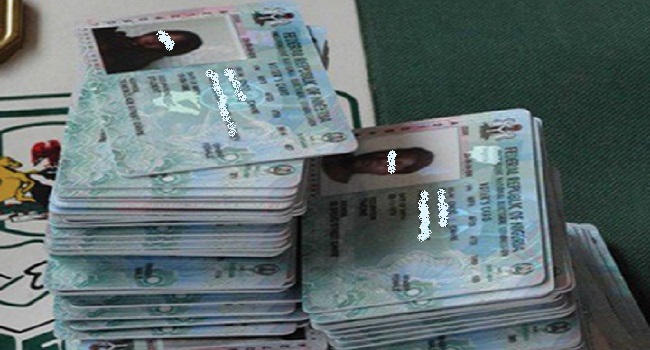 About 3.67 million people in Lagos have collected their Permanent Voter Cards ahead of the general elections in March and April, the Resident Electoral Commissioner, Akin Orebiyi on Friday told Sunrise Daily.
The agency now has an outstanding of about 1.8 million cards which members of the electorate are yet to collect, while 430,000 are still being expected from Abuja.
"I think, by next week we should have them", Orebiyi said, assuring residents that they were working to ensure that the cards would be ready before the set deadline for collection, March 8th.
Giving updates on the collection, the REC noted that officials would be stationed at the polling units for the next two weekends, to enable residents have easy access, while collection will hold at their Local Government office on weekdays.
While on the programme, Mr Orebiyi made an attempt to allay fears of possible foul play on election days, by demonstrating how the card readers work with the PVCs, adding that all card readers are configured to work in their assigned polling units.
"It cannot work elsewhere" he said, noting that no one can use any card that does not belong to them.
While explaining how the device works, Orebiyi pointed out that the thumb is the key to accreditation as a card holder will also need his thumb to further verify the ownership of the card.