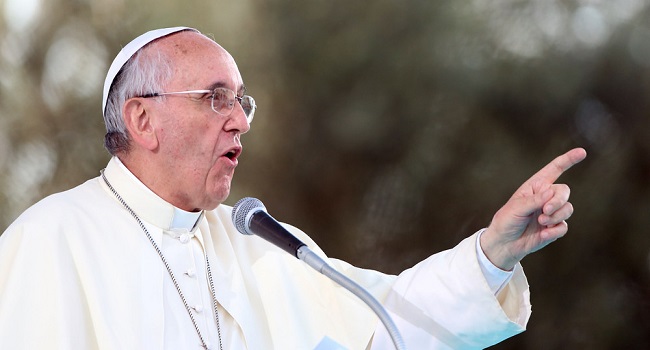 Pope Francis has condemned Saturday's deadly bomb attack on a bus convoy in Syria.
In his Easter message delivered to thousands of pilgrims who gathered in St. Peters Square at the Vatican, he said the bombing which killed more than 100 people near the city of Aleppo, was "the latest vile attack on fleeing refugees".
The pope, who also spoke against terrorism and corruption, expressed hope that God would send succor to the people of Syria.
"May God in a particular way, sustain the efforts of those who are actively working to bring healing and comfort to the civilian population of Syria, the beloved and martyred Syria, who are victims of a war that does not cease to sow horror and death," he said.
At an earlier vigil, he spoke of migrants' pain, and criticised "paralysing and barren bureaucracies that stand in the way of change".
Meanwhile, Coptic churches in Egypt also marked Easter after last week's attack claimed by Islamic State militants, left 45 people dead.