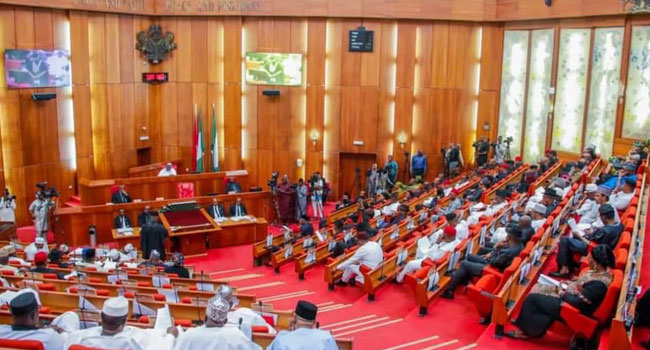 The Senate has confirmed the appointment of 40 persons to serve as ambassadors of the Federal Republic of Nigeria.
The nominees comprise 39 Non-Career Ambassadors and one Career Ambassador respectively.
This was confirmed in a statement issued on Wednesday by the Special Assistant to President of the Senate, Ezrel Tabiowo.
According to the state, President Muhammadu Buhari on July 1 in a letter requested the upper chamber to confirm the appointment of 41 Non-Career Ambassador-designate.
They are Umar Suleiman (Adamawa),  Kelvin Peter (Adamawa); John Usanga (Akwa Ibom); Elejah Onyeagba (Anambra); Abubakar D. Ibrahim Siyi (Bauchi); Philip K. Ikurusi (Bayelsa); Tarzcor Terhemen (Benue); Paul Oga Adikwu (Benue) and Al-Bishir Ibrahim Al-Hussain (Borno).
Others include Monique Ekpong (Cross River); Oma Djebah (Delta); Ominyi N. Eze, Ebonyi (Ebonyi); Yamah Mohammed Musa (Edo); Maj. Gen. C. O. Ugwu (Enugu); and Dr. Hajara I. Salim (Gombe).