US Democratic Party's presidential candidate, Hillary Clinton, has clashed with her Republican co-contender, Mr Donald Trump, in a hot television debate late Monday night.
The duo traded words over jobs, terrorism and race in a 'talk showdown' that lasted till the early hours of Tuesday.
The debate, which could be described as the most watch in TV history, was said to be observed by an estimated 100 million persons.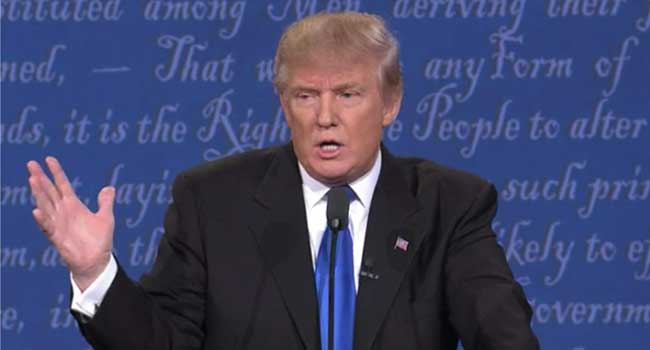 It also turned personal, as the republican candidate accused his democratic rival of not having the right temperament to be the next American President.
In a swift response, Mrs Clinton taunted the American billionaire by pointing out that he refused to release his tax returns.
Trump, however, promised to release them if Clinton would release the 33,000 emails that were deleted during an investigation into her private email set-up while she was the US Secretary of State.