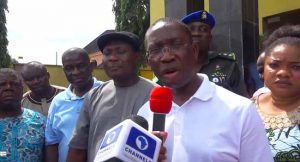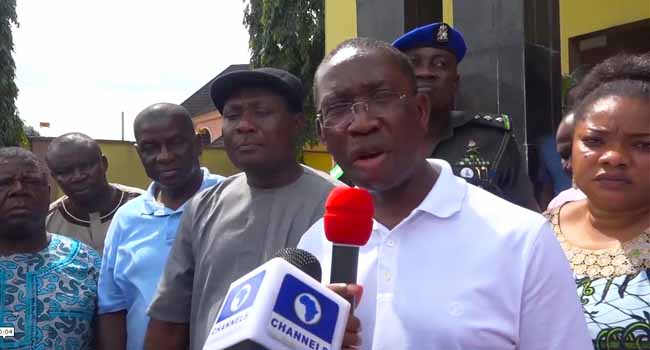 Delta State Governor, Ifeanyi Okowa, has urged the people of the state to take advantage of the Anchor Borrowers' Scheme of the Central Bank of Nigeria (CBN).
The programme is aimed at creating economic link between small holder farmers and reputable large-scale processors, with a view to increasing agricultural output and significantly improving capacity utilisation of processors.
Governor Okowa made the appeal at the Isoko Economic and Investment Summit held at Oleh, Delta State, where he said his administration is committed to encouraging speedy development of the state.
The summit, tagged 'Harnessing Isoko Economic Potentials and Opportunities for Sustainable Development', is driven by the need to diversify the economy of the Isoko nation and the state at large.
It is also targeted at improving human capital development, reducing the poverty index of the people of the area, as well as exploring new avenues of business development.
The Governor, who said the outcome of the summit should not be put to waste, decried the low patronage of the Anchor Borrowers' programme.
He called on the people to form cooperative societies, to enable them have access to the funds and be involved in large-scale farming, which he described as the greatest employer of labour.
"Unfortunately, not too many Deltans (Delta residents) have cued into the CBN Anchor Borrowers' Scheme.
"The scheme was slated just for rice alone, but because of our request, it now includes aqua-poultry. Over 50,000 people are engaged in this process but we have just 2800," he said.
Keynote speaker at the event, Professor Abednego Ekoko, noted that before investments can thrive, certain infrastructure must be put in place.
"Isoko suffers from serious infrastructural deficiency, especially power. Most times, power is as low as zero with high bills and it is a problem. There are two Isoko river ports that have been made extinct," he said.
The Chairman of the occasion, Ayodele Othihiwa, was hopeful that the summit would attract investors who will work with the people to create value in areas of comparative advantage, particularly in agriculture and agribusiness.
"The acreage of farmland cultivated is limited and when yield is compared to the efforts, it is very low. Therefore, one of the primary things we need to do is to transform the agricultural sector through mechanised farming," he noted.