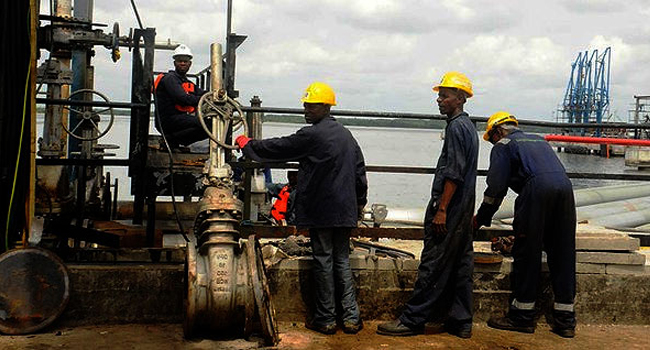 The House of Representatives has given the Central Bank of Nigeria (CBN) and the Department of Petroleum Resources (DPR) one week to produce records of payments of application fees, signature bonuses and other fees paid by oil companies.
The decision followed a meeting between the House ad-hoc Committee on Oil Prospecting Licenses and Oil Mining Leases and representatives of the different agencies who had been invited to give details of the transactions.
Also present at the hearing on Monday were officials from the Office of the Accountant General of the Federation and some oil companies.
The committee also heard from the Nigerian National Petroleum Corporation (NNPC) on its role in such transactions involving oil companies.
The Chairman of the committee, Representative Gideon Gwani, said they have not received records of accounts where the fees for the oil prospecting licenses and the oil mining leases were lodged.
He stated that the committee was determined to resolve what he said had become a lingering problem in the petroleum sector.
The CBN Deputy Governor in charge of Operations, Mr Adebayo Adelabu, who sought to put things in perspective, explained what was being done to provide the needed records.