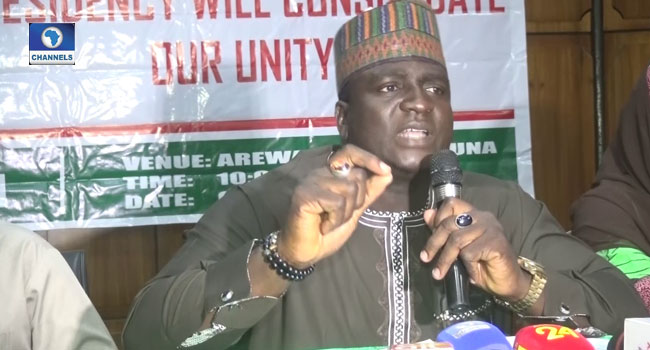 A coalition of northern groups under the umbrella of Arewa Concerned Civil Society Organisations of Nigeria has declared support for the zoning of the 2023 presidency to the South-East in the interest of equity, fairness and justice.
The group said that zoning the presidency to the South-East will automatically stop the agitations for secession by the Indigenous People of Biafra (IPOB) and also promote national unity and cohesion.
Addressing a news conference in Kaduna on Monday, the spokesman of the group, Abdulsalam Kazeem, urged all political parties to consider zoning their presidential tickets to the region, noting that the zone has been largely marginalised in the political equation of the country.
READ ALSO: Gambians Await Presidential Result In Test For Young Democracy
"The people of the South-East no longer feel as if they are respected in the Nigerian project. Their people are out causing mayhem, asking people to sit down at home at the detriment of the Federal Government and state governments which has a direct effect on the IGR of those states," he said.
"This is how the crisis of the North-East started. Today, the Nigerian government is the highest importer of ammunition despite the enormous resources we have allocated to the fight against insurgency, we have nothing to show for it.
"They should zone the presidency of Nigeria to the South-East in the interest of fairness, peace and tranquility. If for nothing, for the purpose of the masses they promised to govern.
"We hereby urge all political parties to zone their presidency tickets to the South-East for justice, equity and fairness."
The Northern group canvassed support for former President of the Senate and a one-time Secretary to the Government of the Federation, Senator Anyim Pius Anyim.
While describing Anyim as a bridgebuilder and a detribalised Nigerian who will ensure that all interests are protected across the board, Kazeem noted that only the South-East and the North-East out of the six geopolitical zones of the country have not occupied either President or Vice-President seat since 1999 till date.
According to the group's spokesman, such discrimination is against any democratic standard.